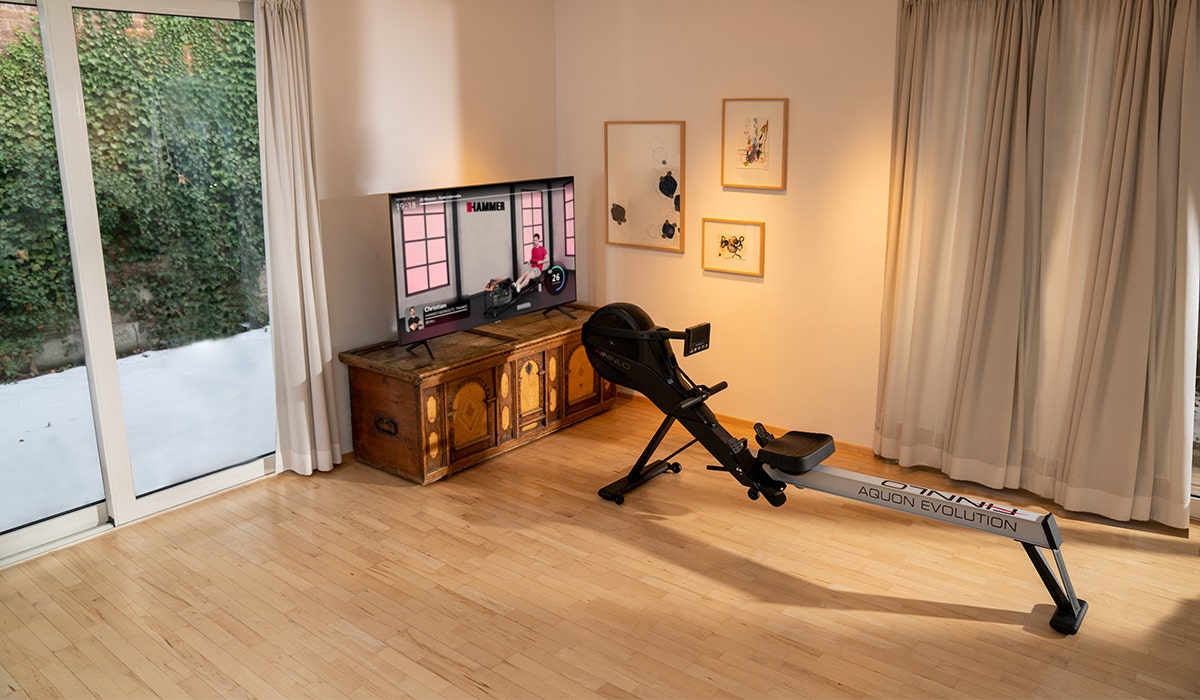 Get success on board
You want to experience real rowing not only outdoors but also in your own home? Then this award-winning device is just the thing for you!
Rowing is the perfect full-body workout for optimal cardiovascular training with a very high calorie turnover. With this device, you can now row at home as if you were on the water and benefit from numerous advantages of rowing training.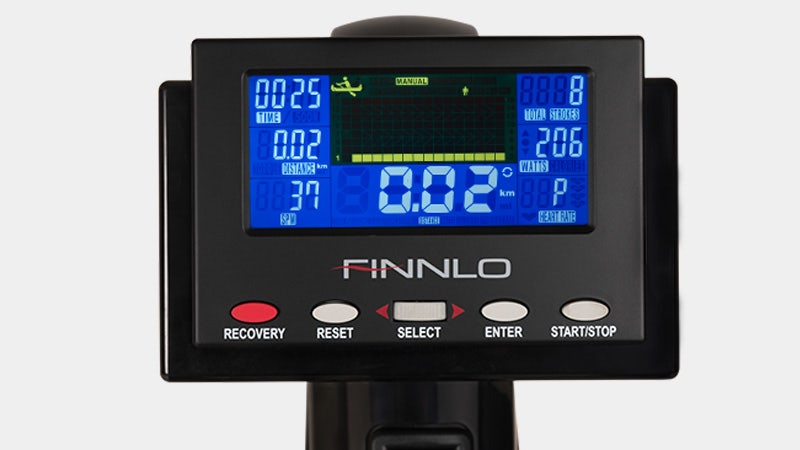 Your training at a glance!
8 permanent displays for data overview, 12 varied fitness programmes, as well as a competition programme against the computer.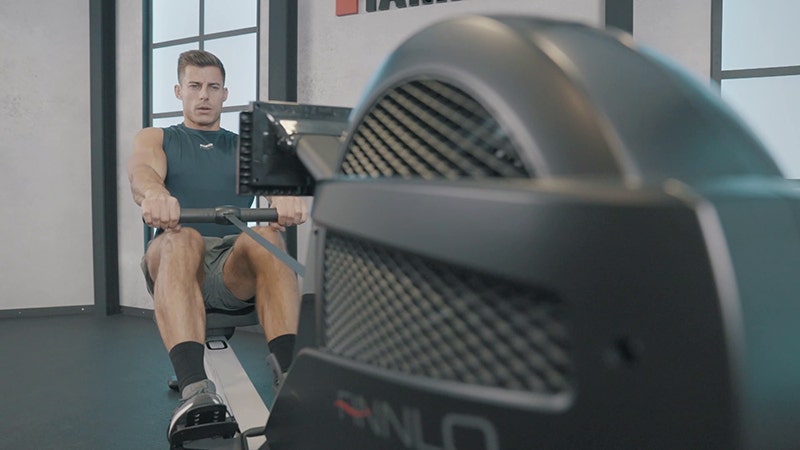 Professional rowing at home!
Convince yourself of all the features of the Aquon Evolution.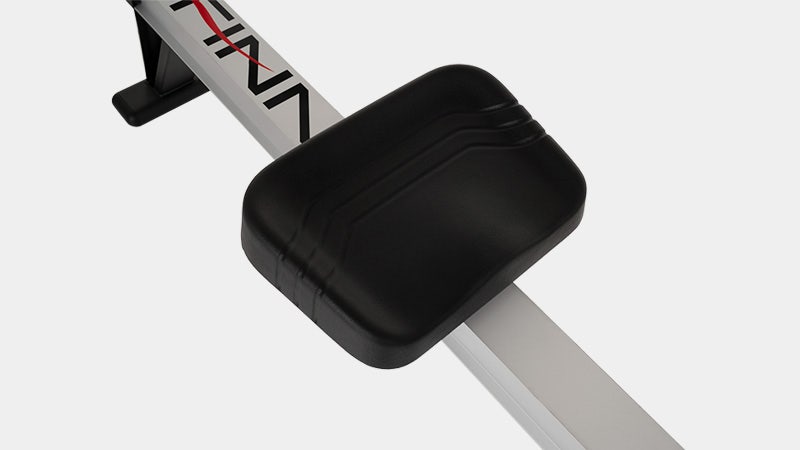 Ergonomic and durable
High-quality and comfortable rolling seat. The seat height is based on professional rowing boats and is 45 cm.
Discover your favourite workout
Discover workouts designed specifically for your Aquon Evolution. With HAMMER Workouts, we constantly offer you new and motivating courses for your perfect workout. Work out together with our competent trainers and achieve your individual fitness goals in 10 to 50-minute workouts. All in one place and without an additional subscription.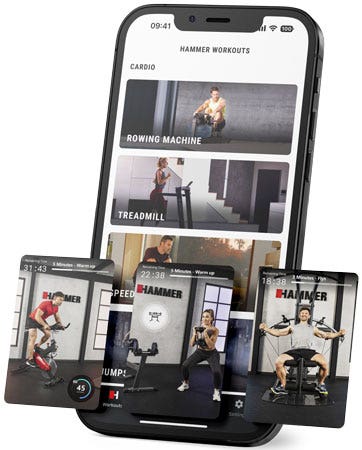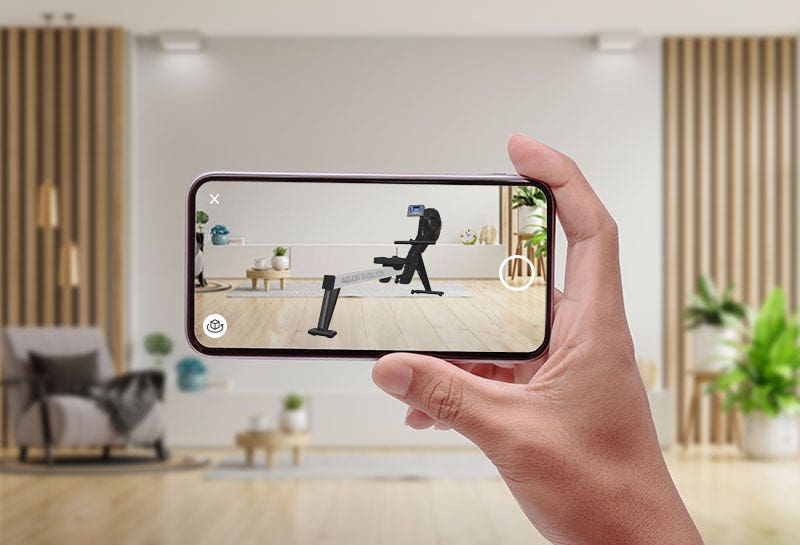 Experience your product at home now!
Whether as a 3D view on your PC or virtually in your own room via smartphone - immerse yourself in a whole new kind of product experience with HAMMER Augmented Reality.
On calm waters
Thanks to the ball-bearing sports seat, you achieve a particularly low-friction feeling of movement on the 135 cm long aluminium rail and row as smoothly as on water.
The narrow step plate spacing of only 9 cm creates an ergonomic posture and straight leg axis. This results in a gentle movement of all joints involved and a realistic rowing feeling. Due to the low seat height of 45 cm, you immediately feel like you are in a professional rowing boat and benefit from easy access.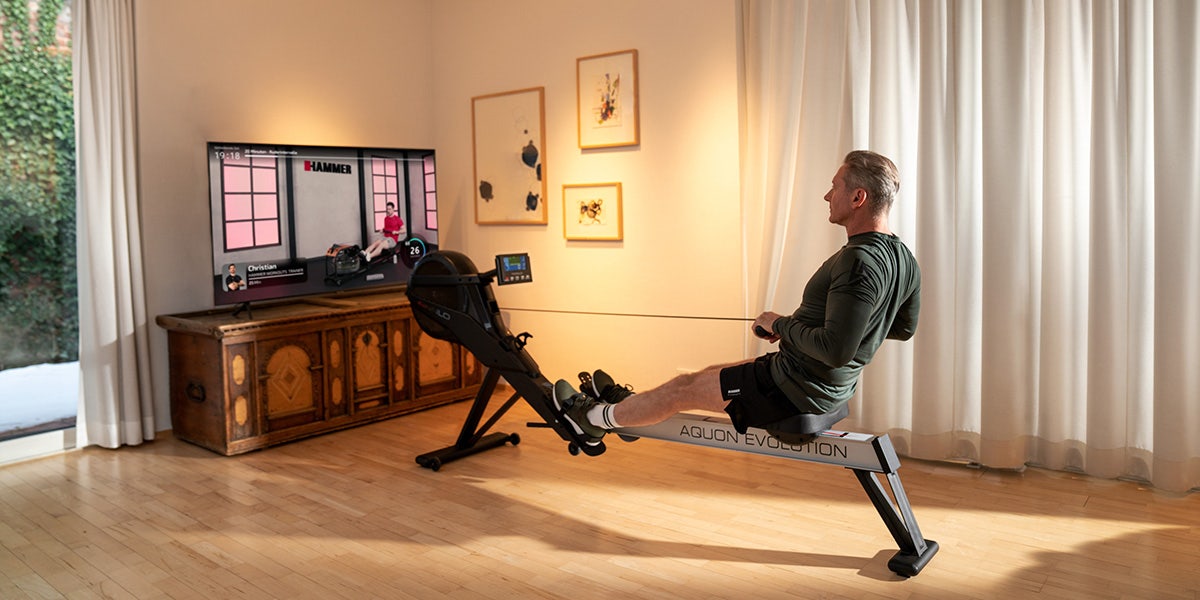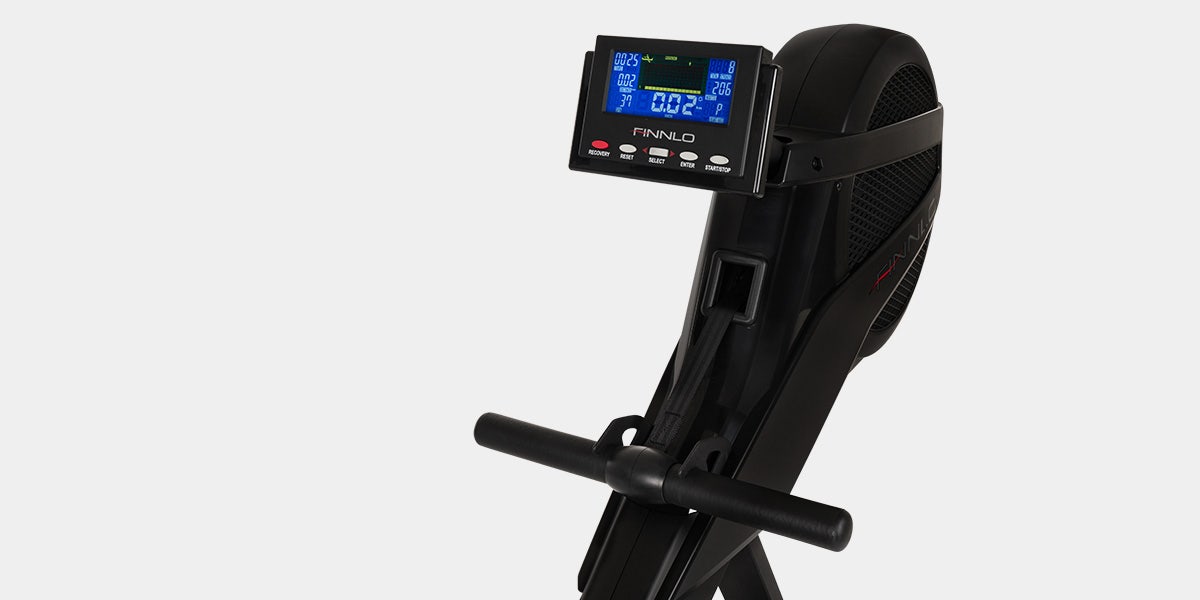 Your training coach
The integrated training computer with the LCD blue backlight display always shows you all relevant parameters. This allows you to optimally check your training at any time and adjust it to your individual goals.
When rowing, 12 varied training programmes ensure maximum motivation. By coupling a common chest strap with the computer's Bluetooth receiver, you can check your heart rate and complete 4 pulse-controlled training programmes.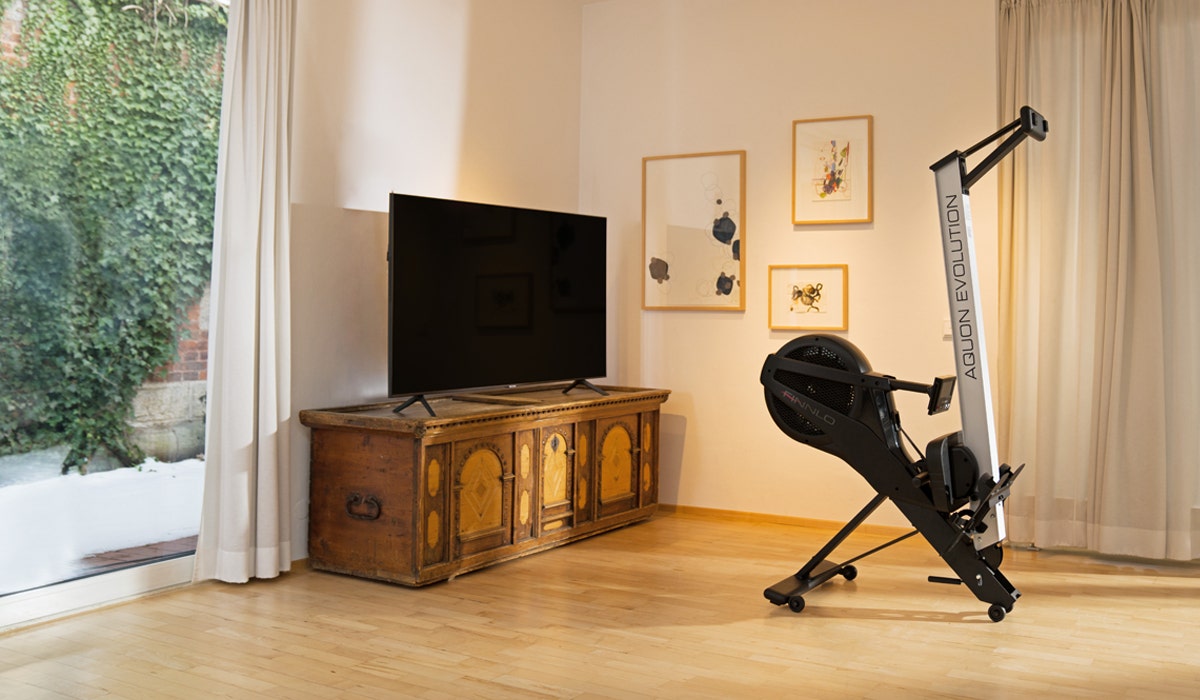 Patrick
"The Aquon Evolution is ideal for endurance and strength training combined in just one rower. Whether cardio or strength endurance, the rower offers countless possibilities to optimise your workouts and ensures long-term fun!"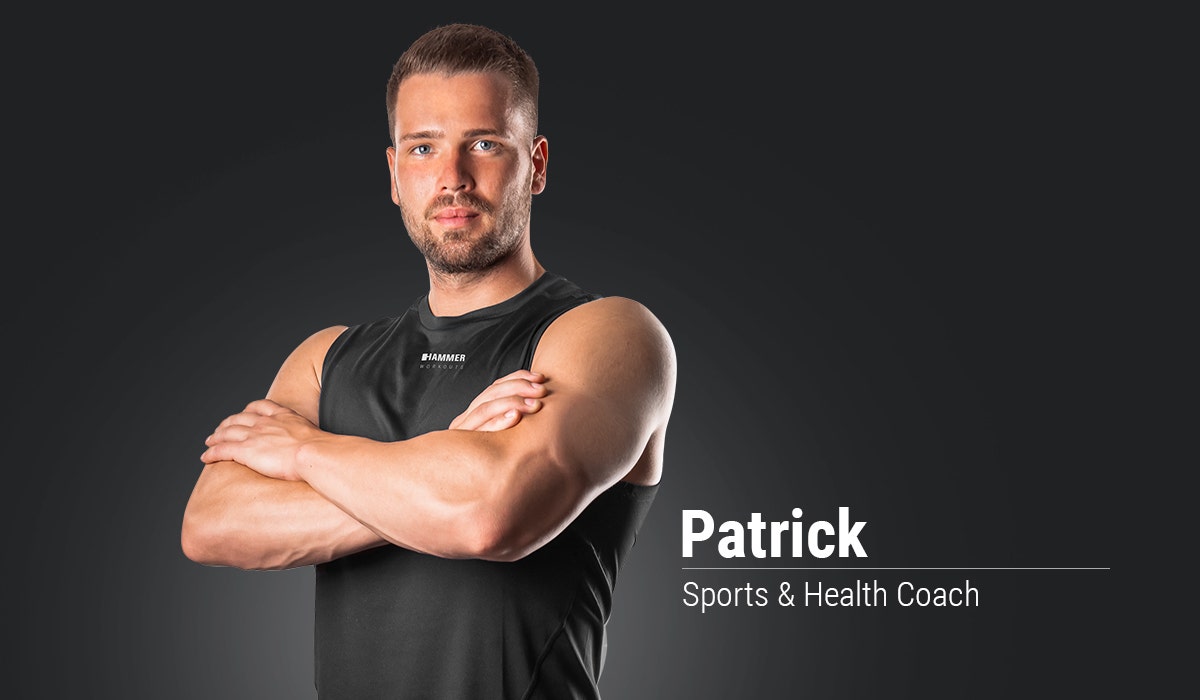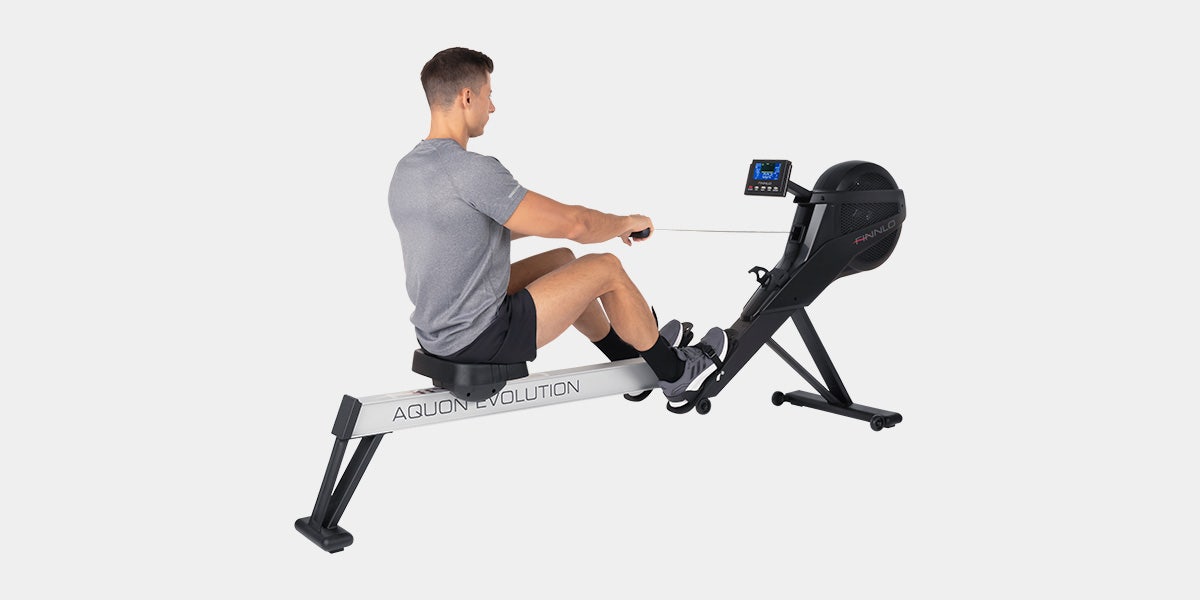 Full power ahead
Thanks to the flexible resistance setting, you always train at the ideal intensity. The training computer offers a maximum air magnetic resistance of 350 watts, which can be graduated into 16 levels. Furthermore, you determine the training intensity via the frequency and strength of your rowing strokes. This means that there is something for everyone, from a relaxed tour to a power workout, and beginners and rowing pros alike will get their money's worth.
Space-saving and mobile
Although the rowing machine is also suitable for users with a body height of up to 2 m due to the 182 cm long pull strap, it still impresses with its economical dimensions and fits into every home. The integrated transport wheels allow flexible positioning of the device. Thanks to the practical folding mechanism, your rowing machine can be folded in one easy step after training and stored in a space-saving way.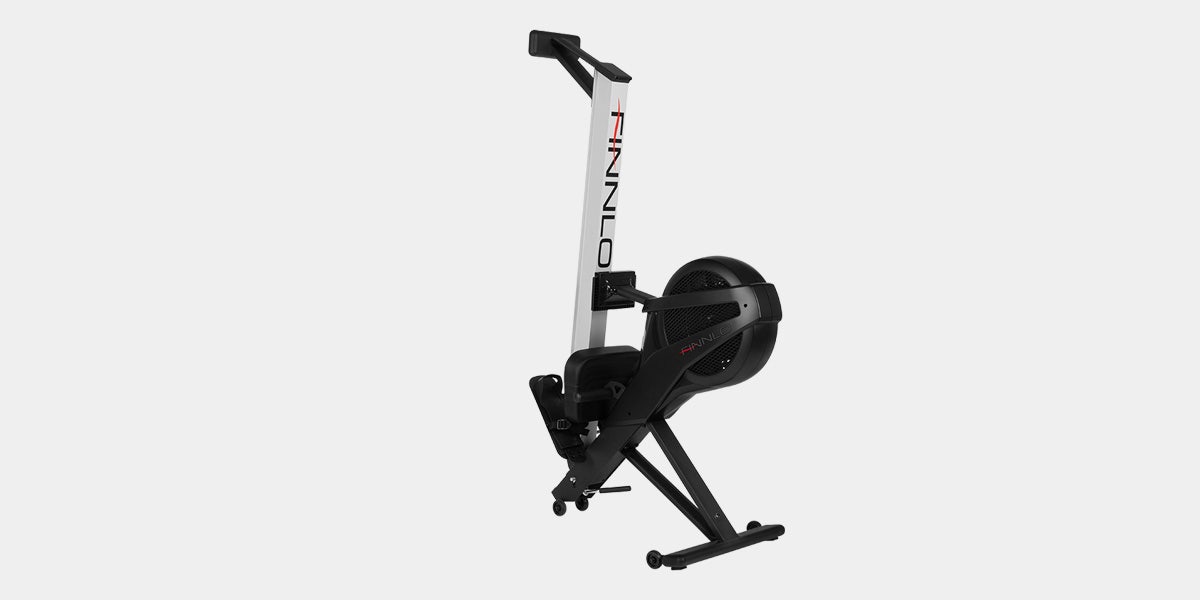 Very good device, stable, robust and very easy to fold. Assembly is quick and easy. Delivery very fast.
Chef
The device convinces with its high quality and ease of use. I find the pre-installed programmes very useful and recommendable.
Lora
The appliance is often in use. Everything is like new. The programmes run smoothly, no failures, no faults. A super part.
MartinLisa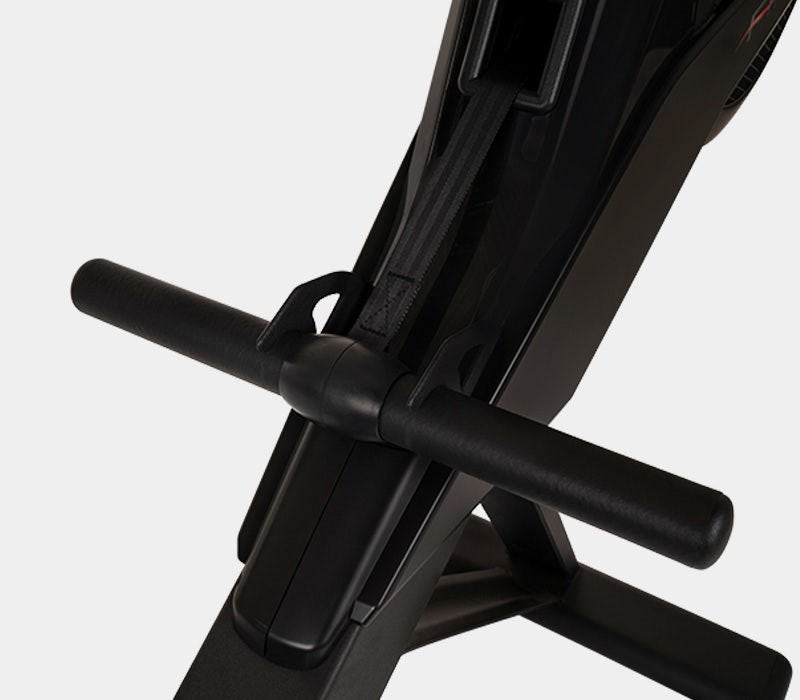 Ergonomic design
With the ergonomically designed rowing handle, you always train in a way that is particularly easy on your joints and effective. Thanks to the extra-long pull strap, people up to 2 metres tall can also use the rowing machine.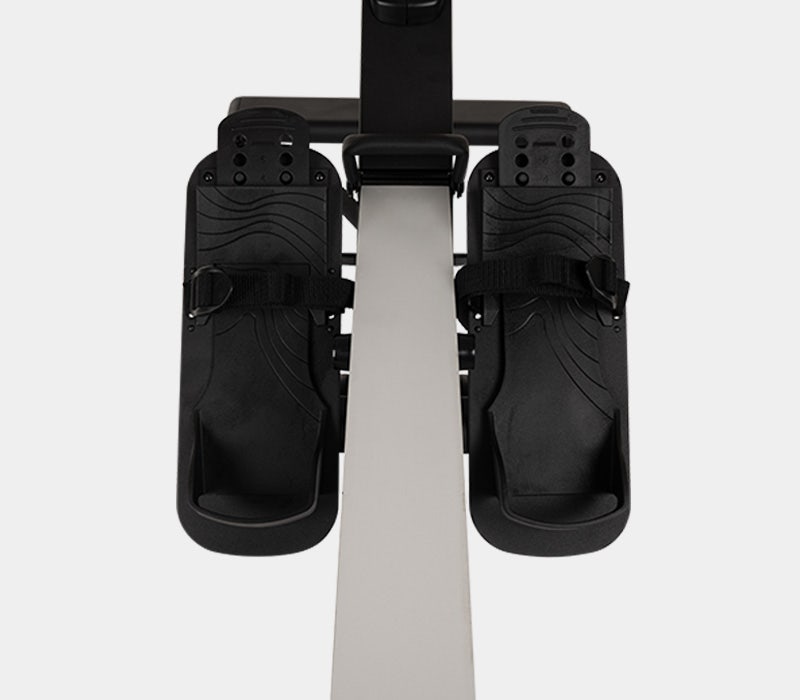 Realistic feeling of movement
The Aquon Evolution offers you the perfect settings for your feet and can be adjusted according to your shoe size. The strap provides perfect support for your feet during the workout, so you are also well secured during intensive rowing.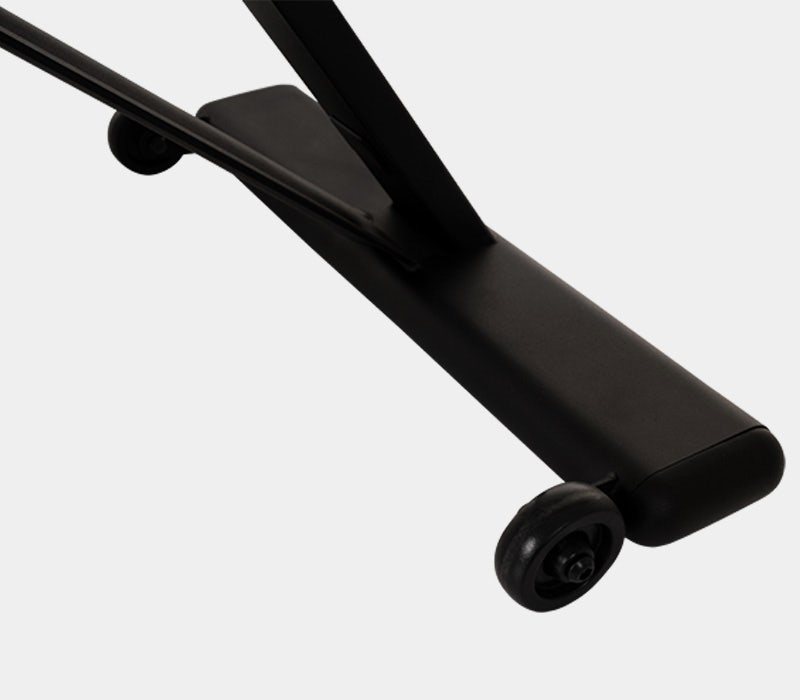 Always mobile
Thanks to the folding function and the clever positioning of the transport wheels, the Aquon Evolution can be moved easily at any time. The rubberised wheels also prevent damage and scratches on sensitive surfaces.
Innovative air-magnetic resistance
You can regulate the intensity of your workout via the display with the help of 16 resistance levels and also via your stroke power, so that you are always rowing in the optimal range. The combined resistance technology of air and magnet makes it possible!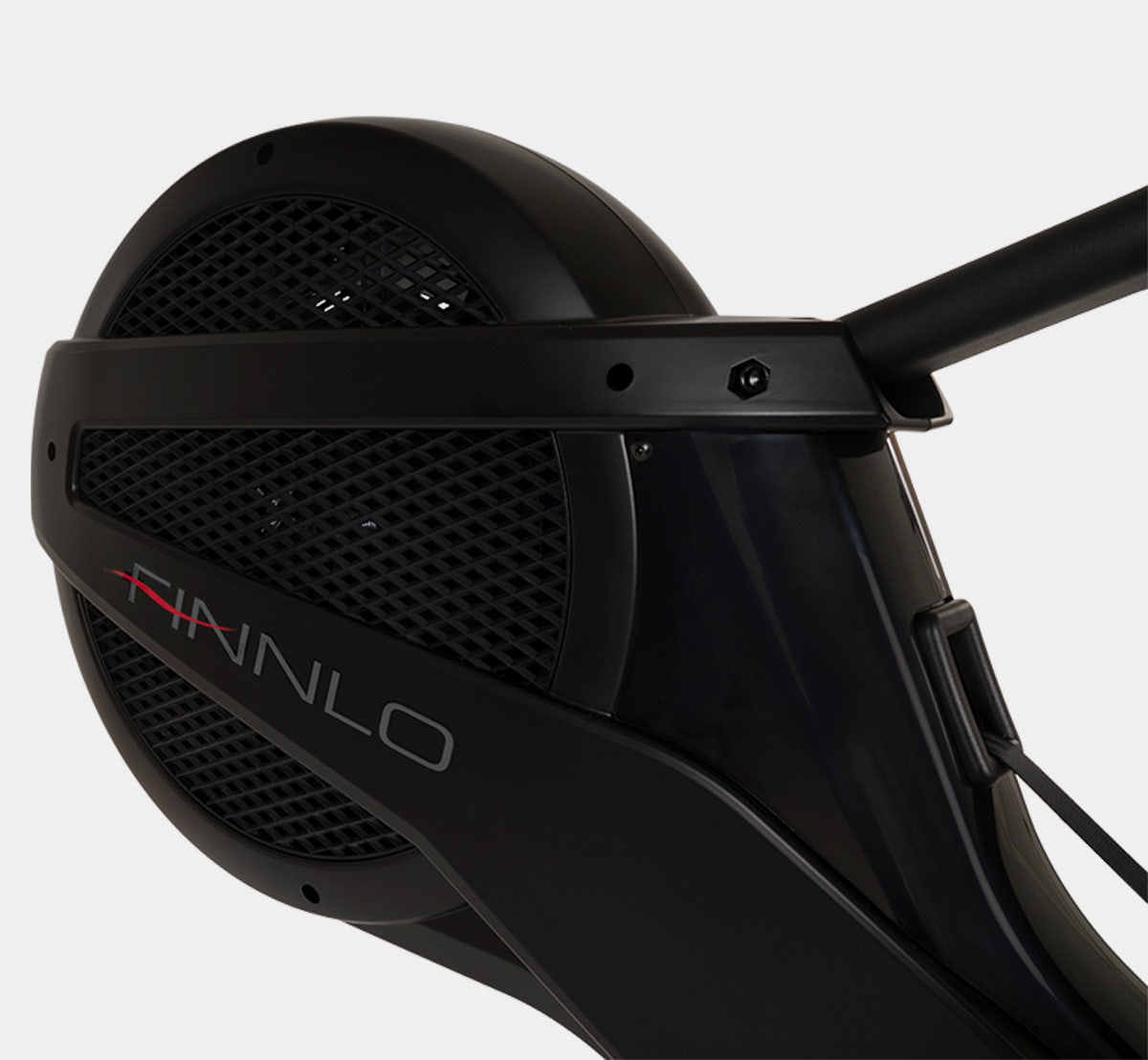 Excellent quality
Among 12 rowing machines for home use, the Aquon Evolution was chosen as the winner by the ETM test magazine.
The features equipment, training computer, handling and functionality were particularly emphasised and awarded with the highest score.
Convince yourself of the uncompromising quality and get in top shape with rowing.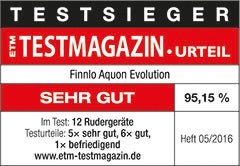 Computer
Display
Hi Tech Blue Backlight LCD-Display
Integrated pulse receiver for chest belts
5 kHz
Display
Load profiles
Calories, Distance, Heart rate, Time, Watt
Programs and profiles
Heart rate controlled programmes
4
Adjustable pulse limit
Upper pulse limit
Drive/brake system
Load control
RPM independent
Braking system
Magnetic and air system
Resistance adjustment
Computer controlled
Dimensions and weight
Build up size (L x W x H)
240 x 50 x 107 cm
Folding dimension (L x W x H)
148 x 50 x 196 cm
Other features
Transportation rollers
Yes
Performance
10 - 350 Watt
DIN Norm
DIN EN ISO 20957-1/7
Shipping
Delivery time
4-8 working days
Delivery Information
Delivery to curbside (Please leave your phone number when ordering, so we can arrange a suitable delivery date for you)
Private use
on the main frame
10 years
Clients ask, our fitness experts answer
Do you need more information about the product? Ask your question here. Our fitness experts will answer quickly and easily.
Our recommendation for you