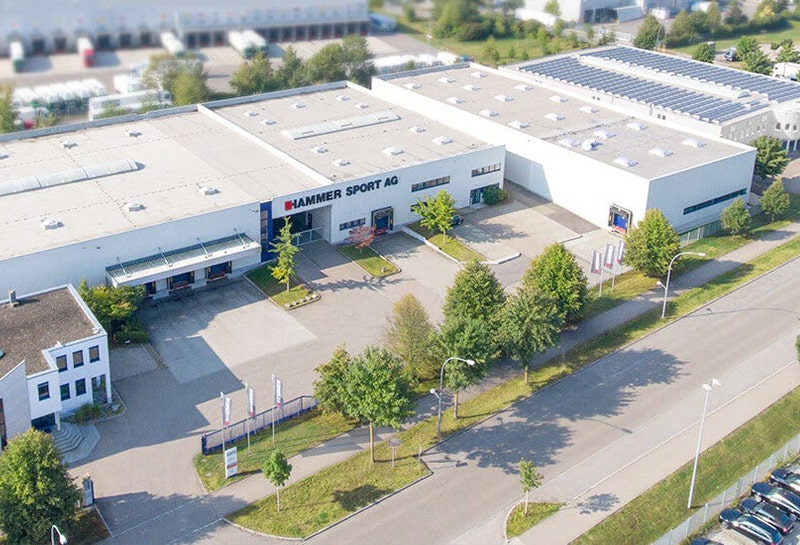 About HAMMER
Company HAMMER Sport AG
HAMMER SPORT AG has over 100 years of experience in the manufacture and distribution of sports goods. It all started with the production of wooden tennis rackets and skis.
After the Second World War, the manufacturer was called "Erbacher". This was the leading German ski manufacturer at the time and came up with many important innovations: for example, the company was the first in the world, after Howard Head, to produce skis made of metal. When Heidi Biebl won the Olympic gold medal in downhill skiing in Squaw Valley (USA) in 1960, she was awarded an "Erbacher Grand Prix".
in 1989, the company began developing training equipment and was launched on the market under the name HAMMER SPORT. HAMMER SPORT AG is one of Germany's leading suppliers of fitness equipment for the home. In 1996, the range was expanded with the HAMMER series for boxing and with martial arts equipment.
in 2005 the premium brand FINNLO was introduced on the market. Today FINNLO is THE most innovative brand for fitness in Europe. FINNLO's high standards of quality and design are in other words the main reason for its success.
The success story that has accompanied the fitness equipment from HAMMER and FINNLO rests mainly on the development of quality products with innovative and partly patented product features - it is a matter of living up to the needs and high demands of the global market.
For more information: HAMMER SPORT AG company page.
Buy online or locally!
Take your pick! In addition to our online manufacturer's shop, it is also possible to buy from our reliable dealers. Find a retailer near you and try our products on the spot! Of course, you'll also get detailed advice and recommendations from our experts.
Local dealers
Higher expertise!
Manufacturer's expertise - Professional and individual support: advice and service are particularly important to us. That's why all our employees are experts in their field. In our service centre we only have professional staff and fitness instructors with many years of experience. Do not hesitate to call us: your questions and suggestions provide our development departments with valuable information, all for the development of our products.
Our awards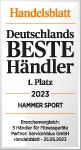 Handelsblatt Best Retailer
1st place as Germany's best fitness retailer, based on a 2023 study of 541 stationary retailers from 53 industries.

R&D BSFZ
Development funding by the German Federal Ministry of Finance for companies investing in innovative products.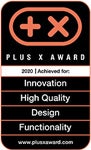 Plus X Award
The award for the best brands & products in the world. Our unique JumpStep was awarded for innovation, high quality, design and functionality.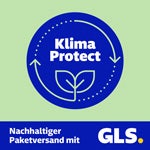 GLS Climate Protect
With GLS Climate Protect, we deliver parcels in a climate-neutral way by offsetting the CO2 emissions caused by parcel transport through investment in climate protection projects.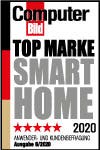 Computer Bild Top Brand
The winner of the "Fitness & Personal Care" category in terms of design is the stylish Augletics Eight Style rowing machine. With a score of 94.1 points, this rowing machine convinces all along the line.
Higher security!
Security from the manufacturer to protect your data! Your trust is important to us! You can rest assured that we will not divulge your personal data or private information. Our brand's 100-year tradition stands for security.
Contact information
We look forward to your email. You can contact us at info@hammer-traning.se