Kinomap
Zwift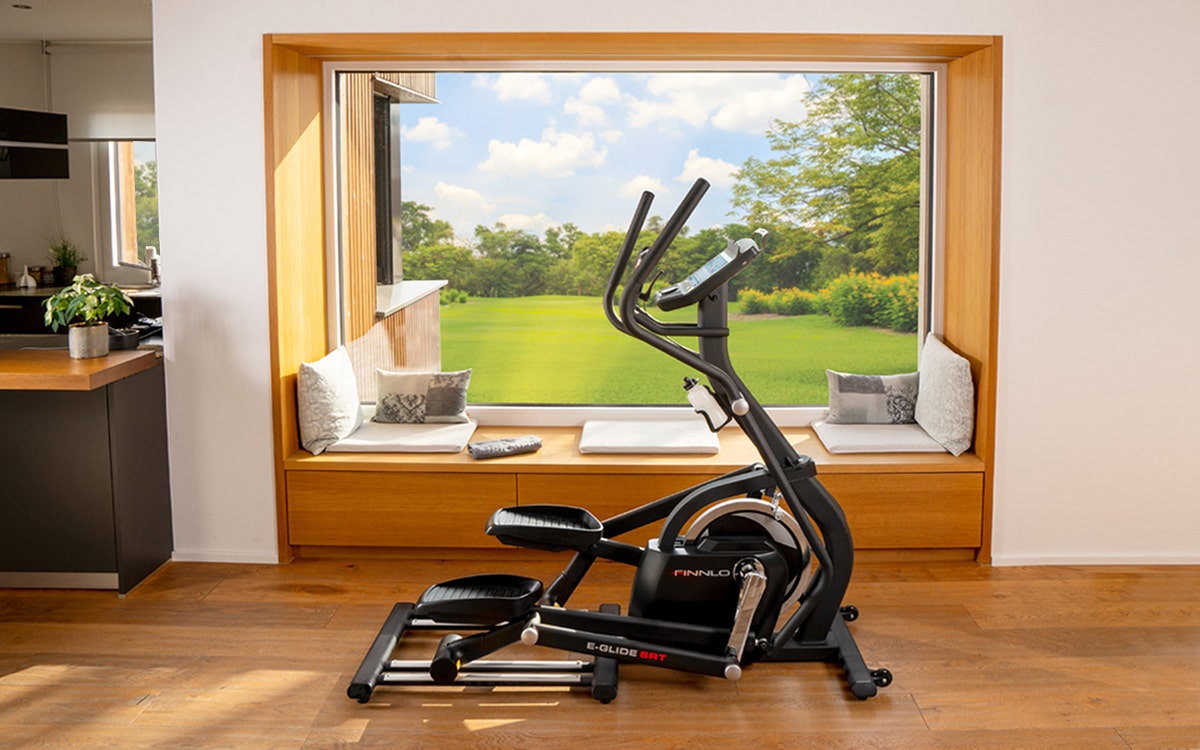 Experience a new level of training - perfect your workout with a razor-sharp TFT display
The state-of-the-art 10.1" touch display gives you full control over your progress at all times and with the innovative 1:8 transmission system you train more effectively than ever before. The Push & Turn computer gives you easy and intuitive control so you can concentrate on your workout. Get the E-Glide SRT now and experience a training experience in a class of its own!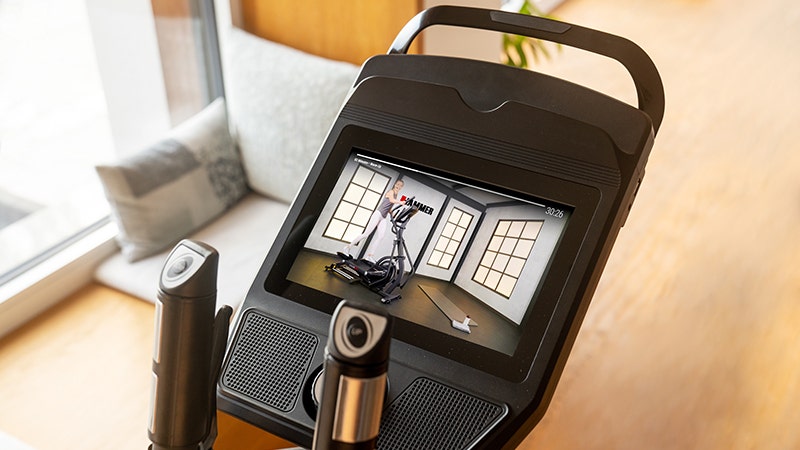 Crystal clear touch display
Impressive 10.1 inch TFT display - enjoy a workout in high definition and optimise your results with the perfect workout control.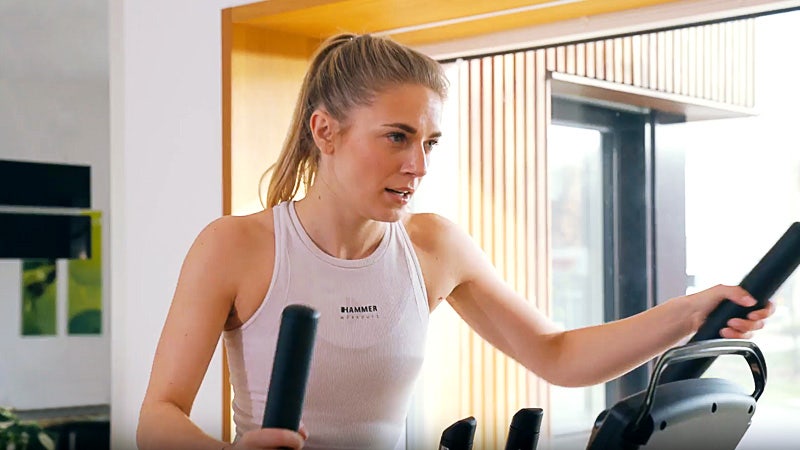 Product highlights
Convince yourself of all the features of the E-Glide SRT!
Like on clouds
Experience a focused workout with our elliptical trainer on quiet running tracks, made of high-quality premium components.
Discover your favourite workout
With HAMMER Workouts we constantly offer you new and motivating classes with your elliptical trainer. Work out together with our competent trainers and achieve your individual fitness goals in 10 to 50-minute workouts. No matter if you use your smartphone, tablet or laptop, without an additional subscription.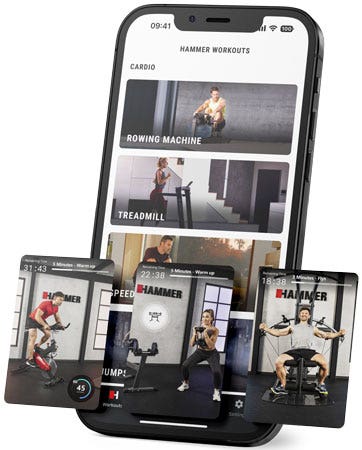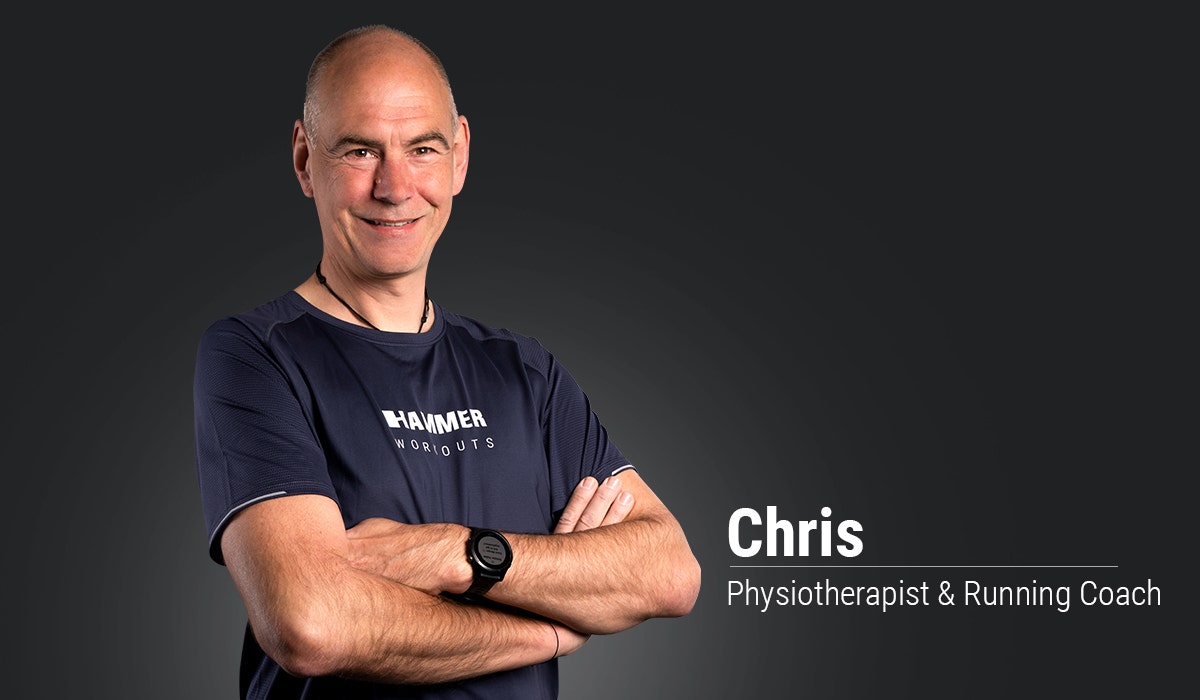 Expertise of our trainers
"The E-Glide SRT impresses with fluid movement sequences and workouts that are easy on the joints, an excellent choice for an effective full-body workout. The elliptical trainer is perfect for high intensity workouts, strengthens the cardiovascular system and allows for optimal fat burning."
High-resolution all-rounder
The large 10.1" TFT display lets you easily keep an eye on your progress and training data. Directly linked to HAMMER Workouts, you can control your training with ease via the touch display and the push & turn button. Discover a variety of additional apps.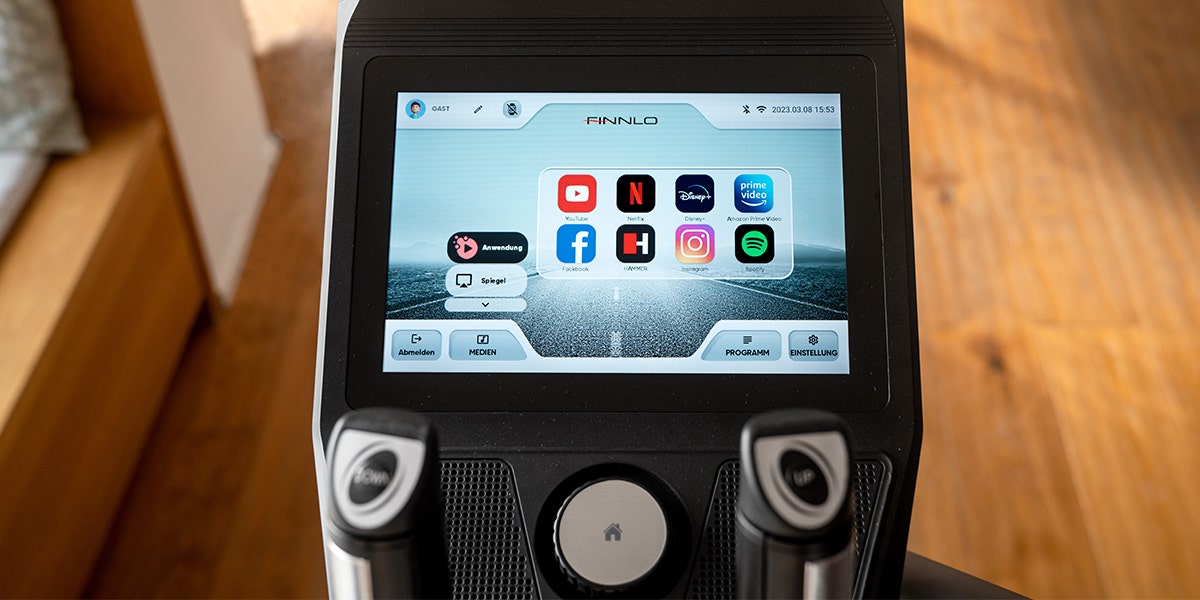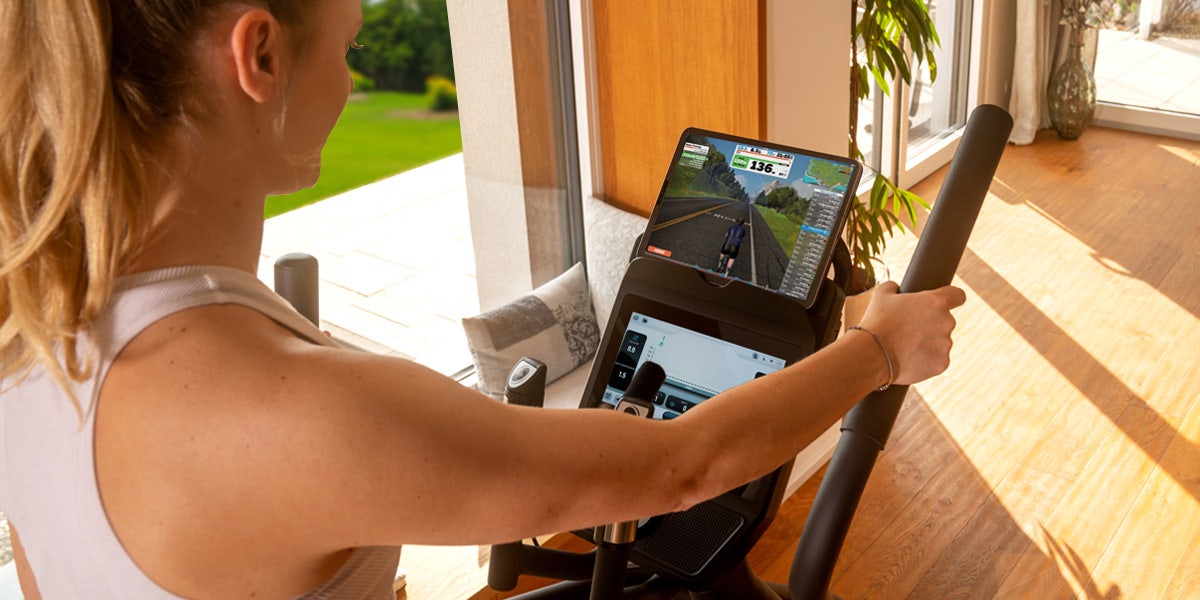 Your favourite digital tracks
Take your training experience to a new level with our elliptical trainer, which is compatible with the popular apps Kinomap and Zwift. Experience virtual workouts on your tablet or smartphone and take your training to the next level.
Effective and gentle
Discover the elliptical trainer with the perfect smooth ride and a gliding motion that is easy on the joints. The E-Glide SRT offers an effective workout for the whole body without stressing your joints. With its numerous functions and 20 kg flywheel mass, you can customise your workout and adapt it to your needs.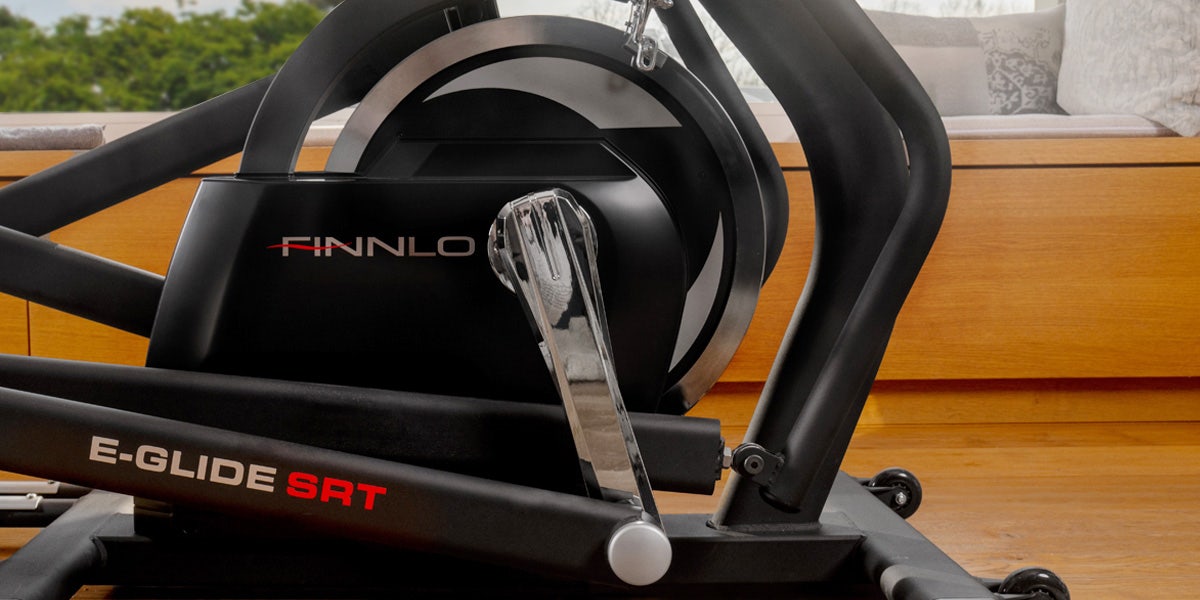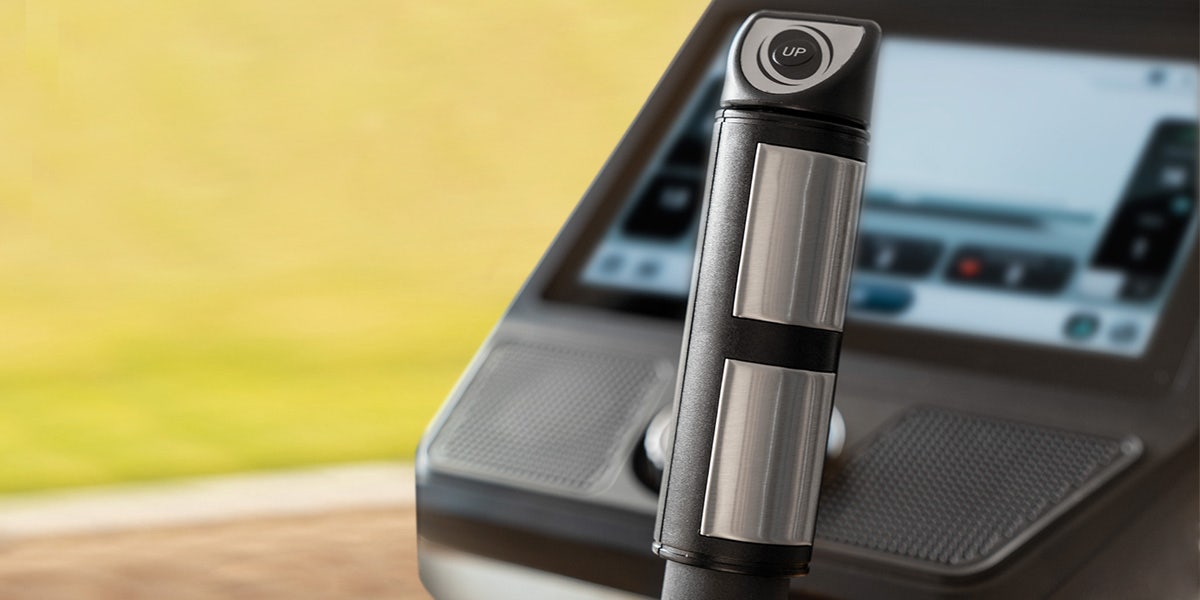 On the pulse of time
Experience an effective and safe workout with our elliptical trainer, equipped with pulse sensors on the handles. Monitor your heart rate and optimise your training for maximum results. Optionally, you can connect a chest strap, available in our shop, for even more training control. The "Up" and "Down" buttons allow you to comfortably regulate your resistance.
Easy weight loss
Thanks to the innovative 1:8 transmission system and the resulting higher rotation speed of the flywheel, you can make your training even more effective and work specifically on your weight loss. The smooth and joint-friendly movement ensures optimal fat burning and lets your pounds melt away. The E-Glide SRT offers you an intuitive training experience and is quick and easy to use. Experience a new dimension of training and get started!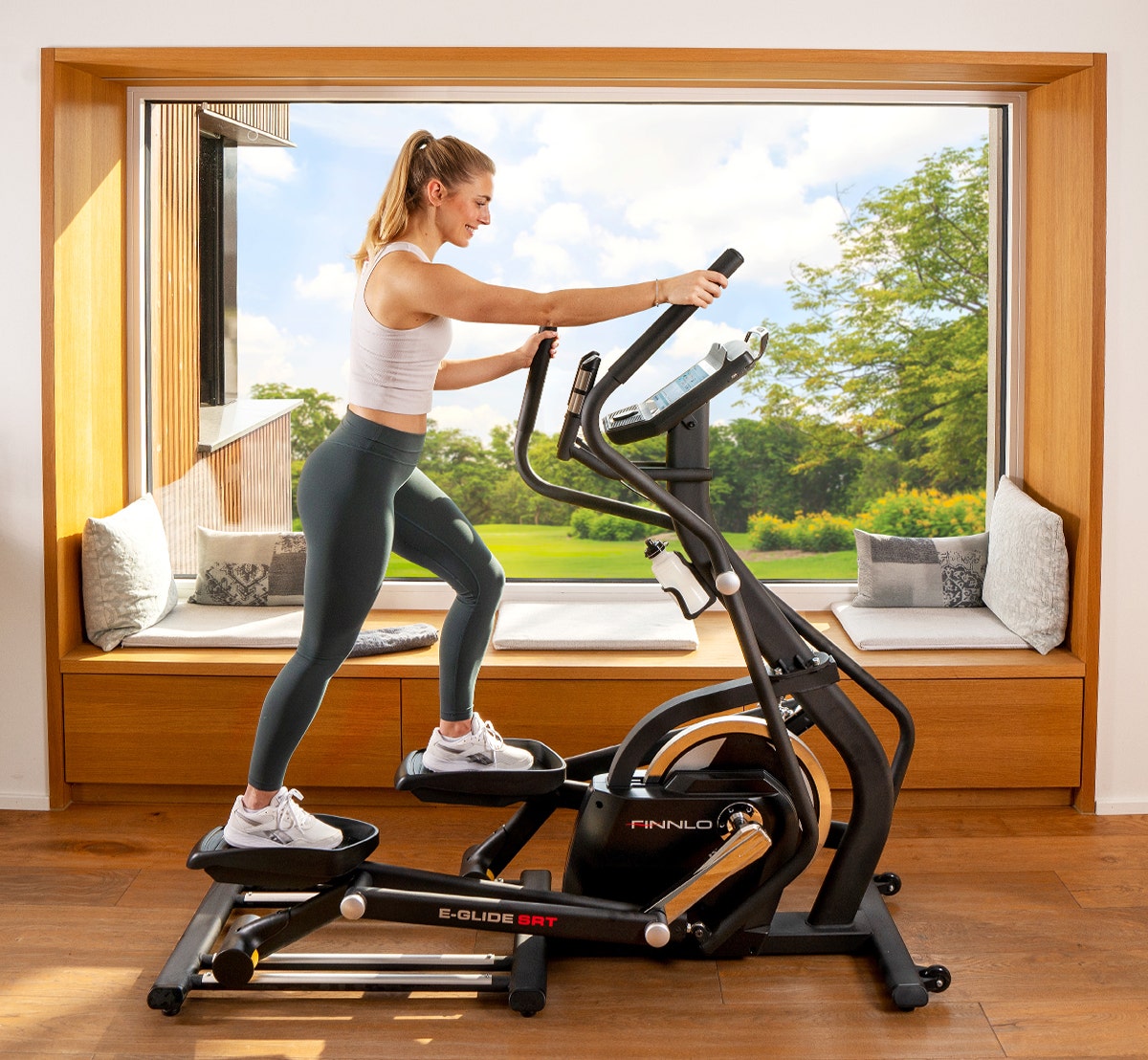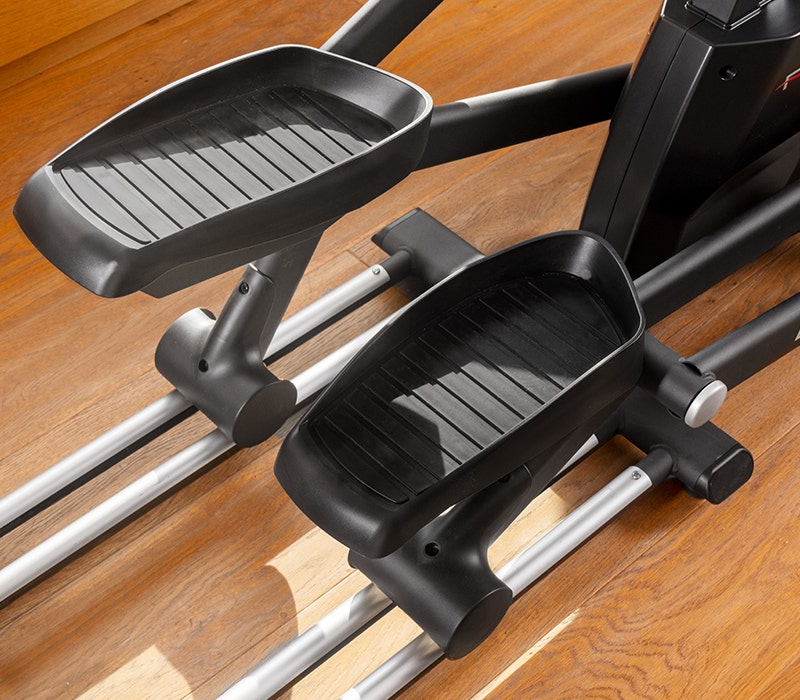 Robust and stable
Train efficiently and comfortably, our high-quality tread plates guarantee optimal stability and an even training experience. The perfect fit of the non-slip step plates minimises fatigue and thus offers an even more pleasant training experience.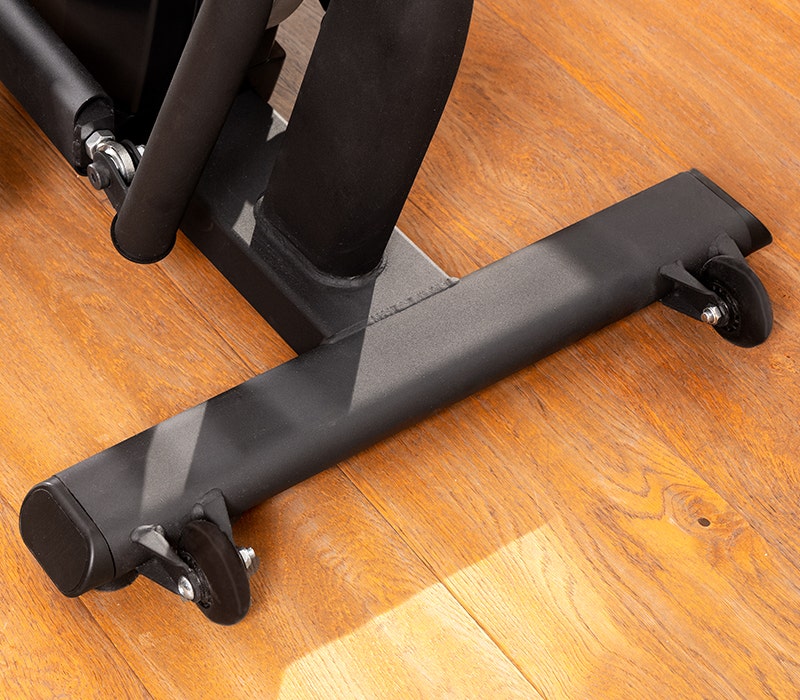 Comfortable shifting
The E-Glide SRT has convenient transport wheels so you can easily move it to the side after your workout. Thanks to its space-saving design, the elliptical trainer can also be used in smaller rooms and lets you enjoy an optimal workout.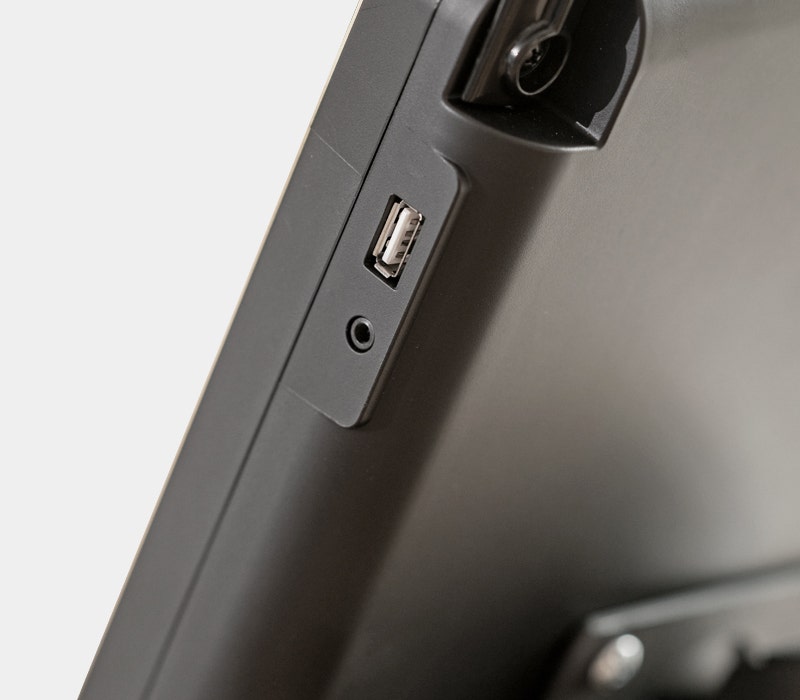 Always fully charged batteries
Thanks to the USB connection, your batteries are always charged so you can concentrate fully on your workout. The convenient USB port allows you to charge your smartphone or tablet during your workout, without interruption. So you always have enough energy to listen to your favourite music or use your training apps. By the way, headphones and speakers can be connected quickly and easily via Bluetooth.
Computer
Multimedia
App, Aux, Bluetooth, Tablet support, USB
Integrated pulse receiver for chest belts
5 kHz
Display
Load profiles
Load profiles, Distance, Speed, Heart rate, Calories, RPM, Resistance Level, Time
Programs and profiles
Heart rate controlled programmes
3
Adjustable pulse limit
Upper pulse limit
Drive/brake system
Drive system
Grooved belt
Load control
RPM dependent
Braking system
Permanent Magnetic
Resistance adjustment
Computer controlled
Dimensions and weight
Build up size (L x W x H)
175 x 60 x 168 cm
Other features
Transportation rollers
Yes
DIN Norm
DIN EN ISO 20957-1/9
Shipping
Delivery time
4-8 working days
Scope of delivery
E-Glide SRT
Delivery Information
Delivery to curbside (Please leave your phone number when ordering, so we can arrange a suitable delivery date for you)
Private use
on the main frame
10 years
Clients ask, our fitness experts answer
Do you need more information about the product? Ask your question here. Our fitness experts will answer quickly and easily.
Our recommendation for you