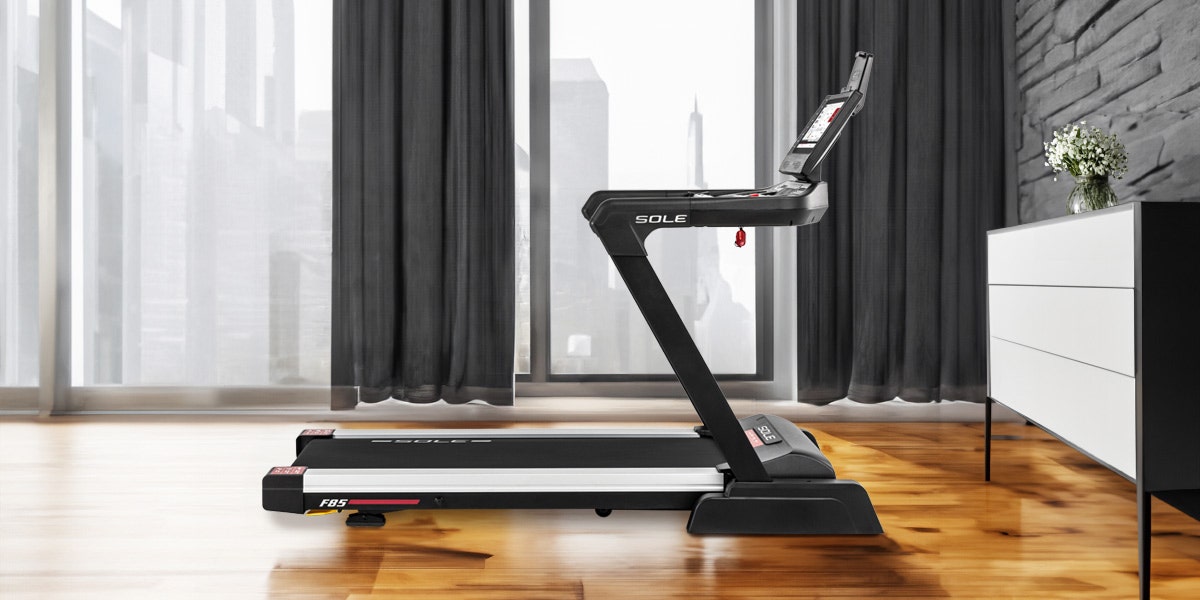 F85 - Das ultimative Lauferlebnis mit XXL-Touchscreen und innovativer Decline-Funktion
Mit einem beeindruckenden 15,6" LCD-Touchscreen und vielen vorinstallierten Apps, darunter YouTube und Netflix, bietet das F85 ein echtes Multimedia-Erlebnis. Aber das ist noch nicht alles! Das Laufband ermöglicht auch Screen Mirroring, um dir vielfältige Unterhaltungsmöglichkeiten zu bieten. Das F85 bietet 12 verschiedene benutzerdefinierte Programme, was Flexibilität und Vielfalt in den Workouts garantiert.
Natürlich ist das F85 mit WLAN-Konnektivität ausgestattet. Ein neu gestaltetes Konsolendisplay, ein Tablet-Halter, mehrere Kühlventilatoren und eine kabellose Ladestation machen dein Training so komfortabel und unterhaltsam wie nie zuvor.
Das Spitzenmodell in der Klappserie und das meistverkaufte Modell von SOLE, vereint die besten Spezifikationen des F80 und glänzt mit einem neuen Z-förmigen Rahmen und einem leistungsstarken 4,0 PS Motor. Die beeindruckende 56 cm breite Lauffläche bietet maximalen Komfort und Sicherheit. Dabei ist nicht nur eine positive Steigung wie bei gewöhnlichen Laufbändern möglich, sondern auch eine negative Steigung. Wähle Steigungsstufen von -6 bis +15 für maximale Abwechslung und Trainingsvariation. Die beeindruckende maximale Gewichtstbelastung von 180 kg, bietet auch bei schweren Anwendern optimale Stabilität.
Das F85 Laufband vereint Leistung, Unterhaltung und Vielseitigkeit in einem. Hol dir dein Traumlaufband für das ultimative Lauferlebnis!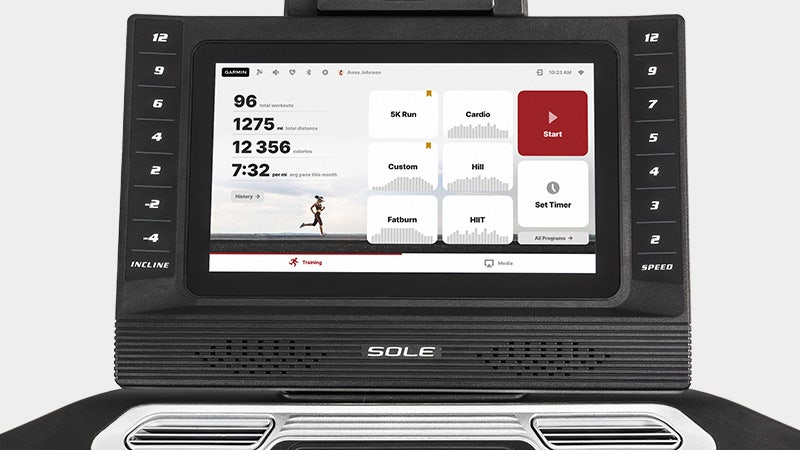 Beeindruckender 15,6" LCD-Touchscreen
Das XXL-Display bietet dir ein wahres Multimediaerlebnis mit vielen vorinstallierten Apps wie YouTube und Netflix. Du kannst sogar Screen Mirroring verwenden und Workouts nach deinen Wünschen anpassen.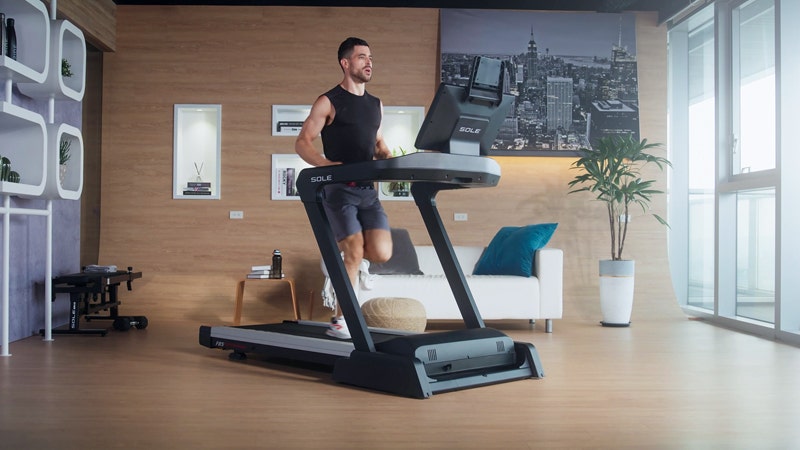 Überzeuge dich von allen Features des SOLE F85!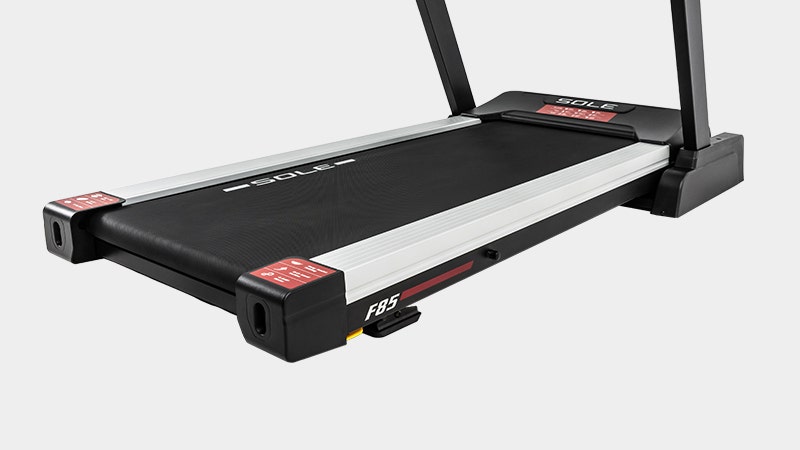 Mit einer großzügigen Lauffläche von 156 x 56 cm bietet dir das F85 maximale Lauffreiheit und zusätzliche Sicherheit während deines Workouts.
Entdecke dein Lieblings-Workout
Mit HAMMER Workouts bieten wir dir ständig neue und motivierende Kurse mit deinem Laufband. Power dich gemeinsam mit unseren kompetenten Trainern aus und erreiche in 10 bis 50-minütigen Workouts deine ganz individuellen Fitnessziele. Egal ob Smartphone, Tablet oder Laptop, ohne zusätzlich benötigtes Abo.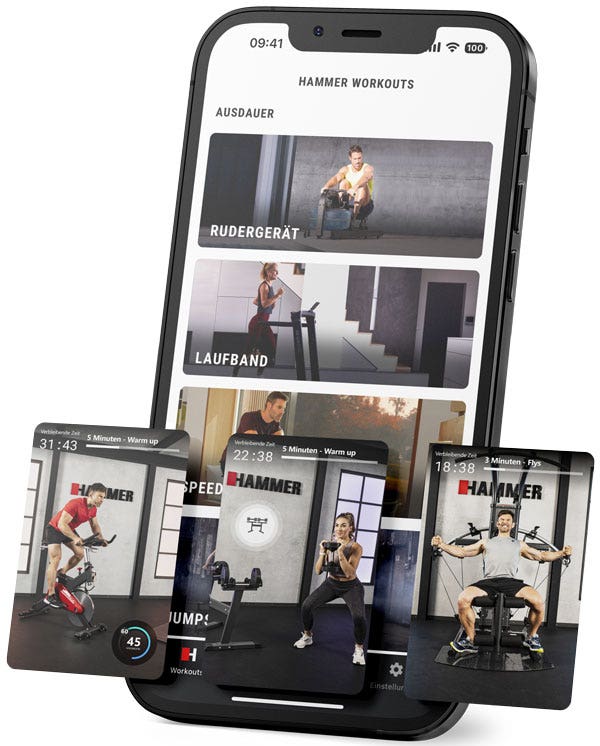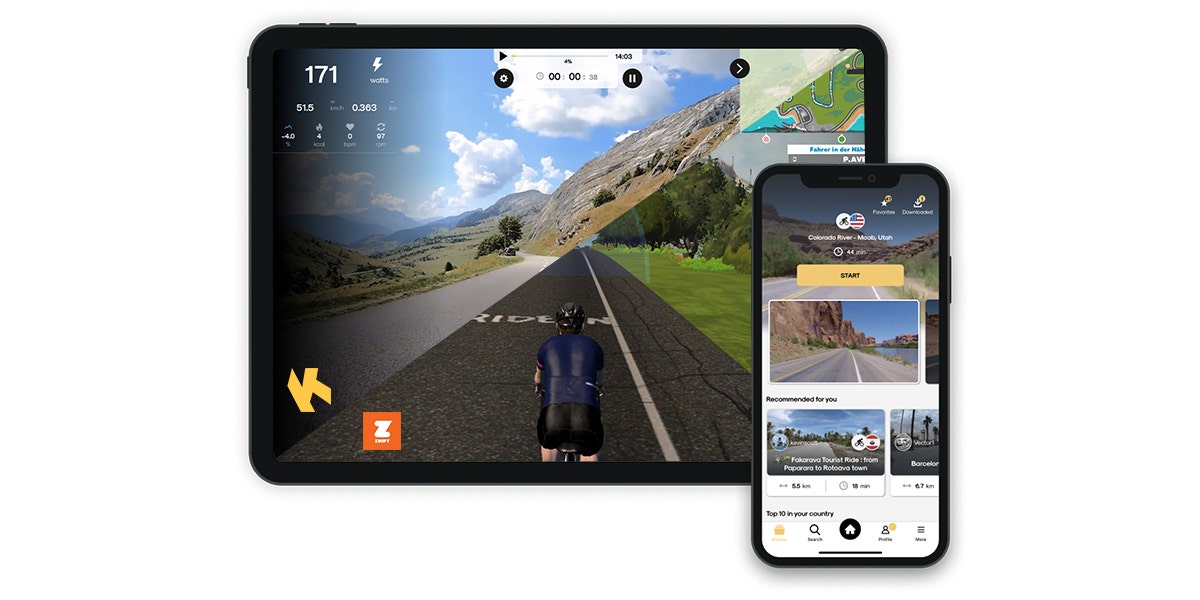 Kompatibel mit Zwift & Kinomap
Die nahtlose Integration von Zwift und Kinomap öffnet dir die Tür zu einer virtuellen Welt voller spannender Strecken und abwechslungsreicher Workouts. Tauche ein in reale Landschaften, fordere dich selbst in interaktiven Challenges heraus und messe dich mit anderen Fitness-Enthusiasten weltweit.
Marke: HAMMER
Private use
on the main frame
5 years
Marke: FINNLO
Private use
on the main frame
10 years
Marke: FINNLO MAXIMUM
Private use
on the main frame
10 years
Semi-professional use
on the main frame
5 years
Marke: HAMMER BOXING
Private use
Marke: INSPIRE by HAMMER
Private use
auf den Hauptrahmen
10 years
Semi-professional use
on the main frame
5 years
Marke: SOLE
Private use
on the main frame
10 years
Marke: Augletics
Private use
on the main frame
10 years
*Semi-professional use: For use in hotels, sports clubs, etc. - not in fitness studios
Clients ask, our fitness experts answer
Do you need more information about the product? Ask your question here. Our fitness experts will answer quickly and easily.