E35 - Der Ellipsentrainer für den professionellen Einsatz
Der verbesserte E35-Ellipsentrainer - mit seinem 10,1" Touchscreen-Display, WLAN, Screen Mirroring und kabelloser Ladefunktion übertrifft er alle Erwartungen. Verbinde dich mit der Welt, streame deine Lieblingssendungen oder genieße einfach nur deine Musik während des Trainings.
Der E35 ist nicht nur die perfekte Wahl für ein Home-Gym, sondern auch eine Bereicherung für professionelle Umgebungen wie Hotel-Gyms und Fitnessstudios. Seine erstklassige Stabilität und hochwertige Verarbeitung machen ihn zu einem wahren Multitalent. Verknüpfe deinen E35 mit Apps wie Apple Health oder Strava, um deine Fitnessdaten zu synchronisieren. Oder entspanne dich, während du in den sozialen Netzwerken wie Instagram oder Facebook stöberst – alles, was du für dein Training brauchst. Verfolge deine Fitnessdaten, finde Inspiration und fordere dich selbst heraus.
Während deiner intensiven Trainingseinheit sorgt der eingebaute Lüfter für angenehme Abkühlung. Keine Überhitzung, nur ein erfrischender Luftstrom, der dich motiviert, weiterzumachen. Die eingebauten Lautsprecher verleihen deinem Training den perfekten Soundtrack. Verbinde dein Mediengerät und genieße deine Lieblingsmusik oder Podcasts, während du dich in Bestform bringst.
Mit einer 16 kg Schwungmasse und einem idealen Übersetzungsverhältnis spürst du einen gleichmäßigen, aber effektiven Widerstand. Der E35 bietet maximale Vielseitigkeit für maximale Ergebnisse. Trainiere nicht nur vorwärts, sondern auch rückwärts. Die elektrische Steigungsfunktion ermöglicht dir die Anpassung des Rampenwinkels mit bis zu 20 verschiedenen Neigungsstufen, um alle wichtigen Muskelgruppen in der unteren Körperhälfte zu trainieren. Zusätzlich verfügt dieser Ellipsentrainer über Schnellwahltasten an den Griffen und integrierte Pulssensoren zur Überwachung deiner Herzfrequenz.
Ein weiteres Highlight: Die kabellose Ladefunktion des E35 ermöglicht es dir, dein Smartphone oder Tablet problemlos aufzuladen, wenn der Akku zur Neige geht. So kannst du immer am Ball bleiben, ohne Unterbrechungen.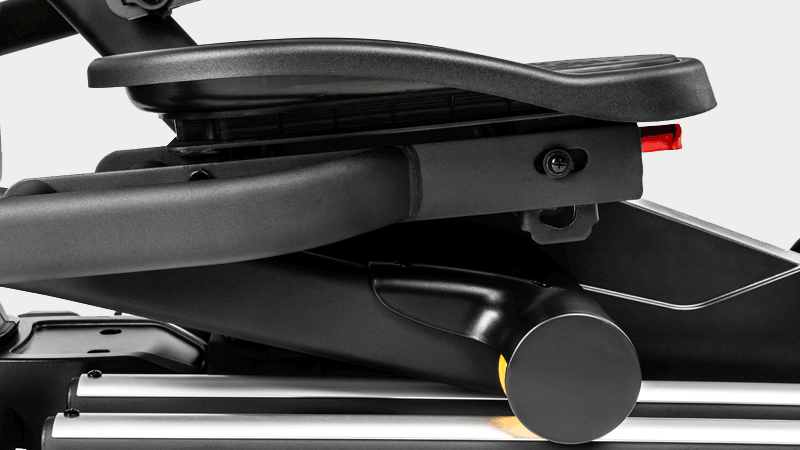 Verstellbare Trittplatten
Stelle die Trittplatten auf dich und deine Bedürfnisse optimal ein. Die verstellbaren Trittplatten bieten nicht nur unübertroffenen Komfort, sondern lassen dich auch gezielt verschiedenen Muskelgruppen beanspruchen.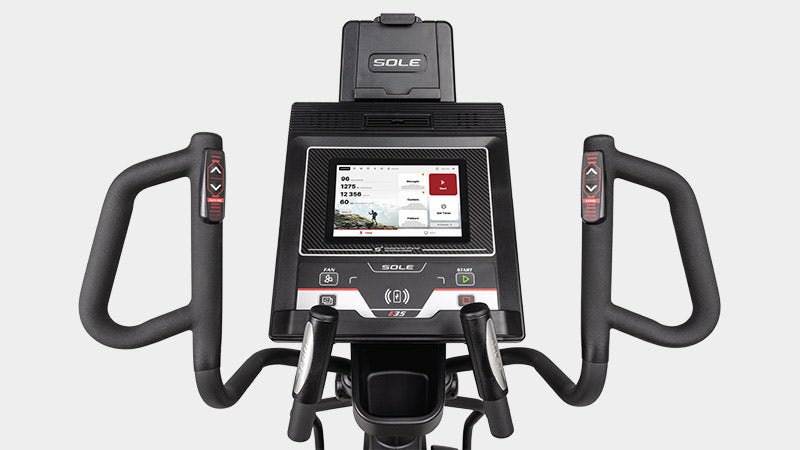 Dein Training im Blick
Das 10,1" Touchdisplay bietet dir eine mühelose Bedienung. Mit Wireless Charging und Kompatibilität zu Apple Health, sowie Strava, hast du alles was du brauchst.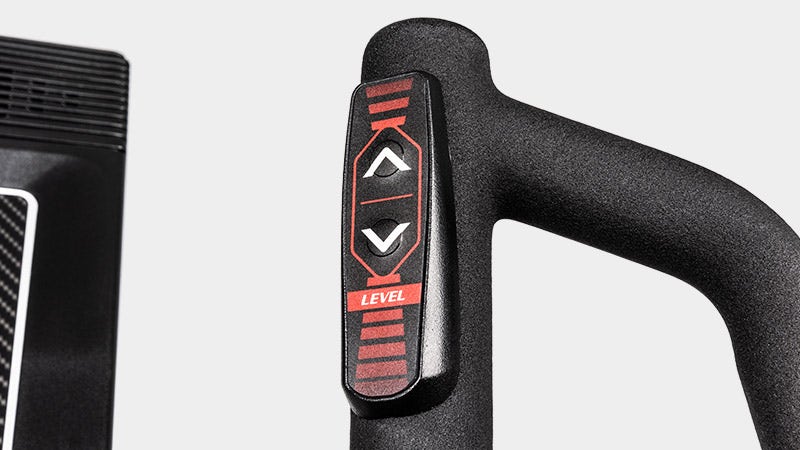 Du hast die Kontrolle
Mit den intelligenten Schnellwahltasten hast du alles im Griff. Starte dein Workout, steuere dein Display und optimiere deine Leistung – ganz einfach per Knopfdruck. Effizienz und Komfort für dein bestes Training.
Entdecke dein Lieblings-Workout
Mit HAMMER Workouts bieten wir dir ständig neue und motivierende Kurse mit deinem Ellipsentrainer. Power dich gemeinsam mit unseren kompetenten Trainern aus und erreiche in 10 bis 50-minütigen Workouts deine ganz individuellen Fitnessziele. Egal ob Smartphone, Tablet oder Laptop, ohne zusätzlich benötigtes Abo.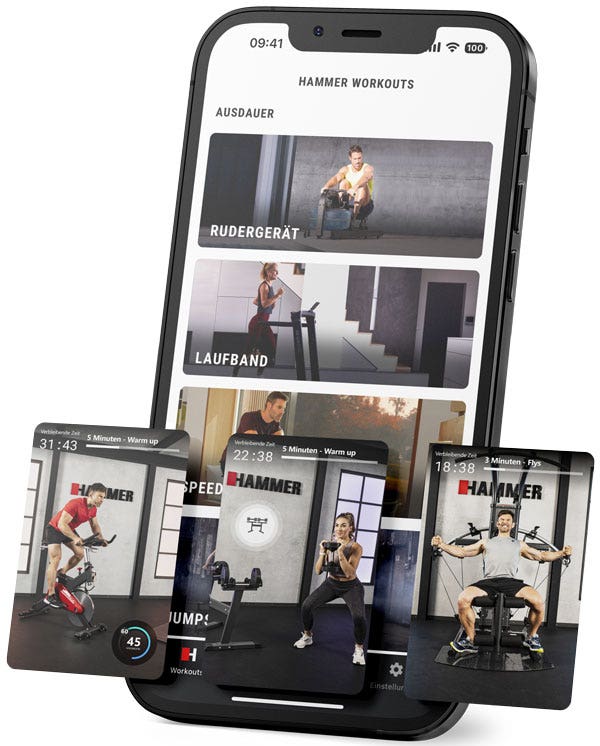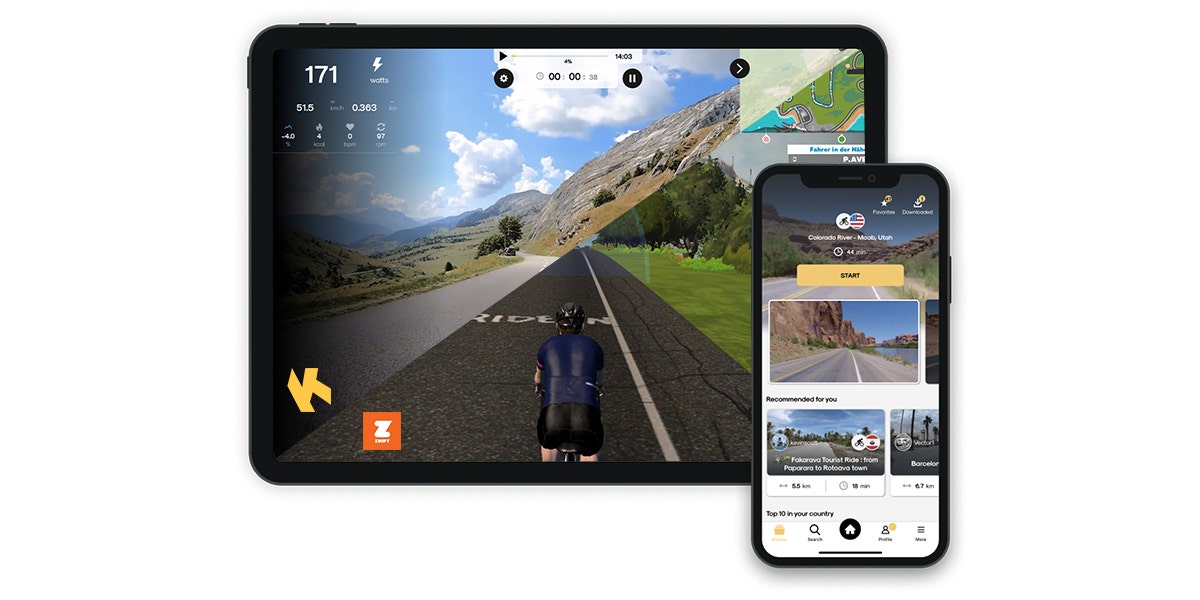 Kompatibel mit Zwift & Kinomap
Die nahtlose Integration von Zwift und Kinomap öffnet dir die Tür zu einer virtuellen Welt voller spannender Strecken und abwechslungsreicher Workouts. Tauche ein in reale Landschaften, fordere dich selbst in interaktiven Challenges heraus und messe dich mit anderen Fitness-Enthusiasten weltweit.
Marke: HAMMER
Private use
on the main frame
5 years
Marke: FINNLO
Private use
on the main frame
10 years
Marke: FINNLO MAXIMUM
Private use
on the main frame
10 years
Semi-professional use
on the main frame
5 years
Marke: HAMMER BOXING
Private use
Marke: INSPIRE by HAMMER
Private use
auf den Hauptrahmen
10 years
Semi-professional use
on the main frame
5 years
Marke: SOLE
Private use
on the main frame
10 years
Marke: Augletics
Private use
on the main frame
10 years
*Semi-professional use: For use in hotels, sports clubs, etc. - not in fitness studios
Clients ask, our fitness experts answer
Do you need more information about the product? Ask your question here. Our fitness experts will answer quickly and easily.