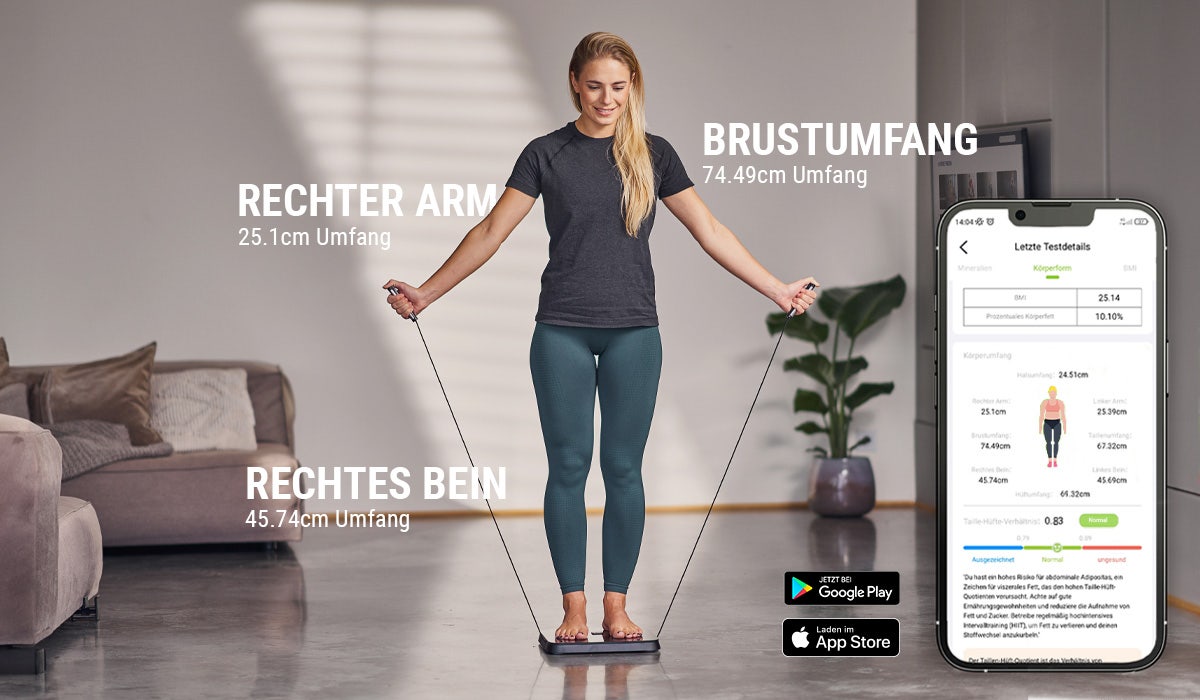 Body Screen TX – Dein smartes Health-Center
Verfolge deine Fortschritte und mache deinen Erfolg messbar! Die Body Screen TX durchleuchtet deinen Körper und liefert dir mit ihren patentierten Sensoren 43 präzise und relevante Gesundheitsdaten, darunter eine segmentale Analyse deiner Körperzusammensetzung sowie einen Gesundheits-Score. So behältst du deine Gesundheit und Trainingsfortschritte immer im Blick – einfach und übersichtlich veranschaulicht in der kostenlosen Bodypedia App.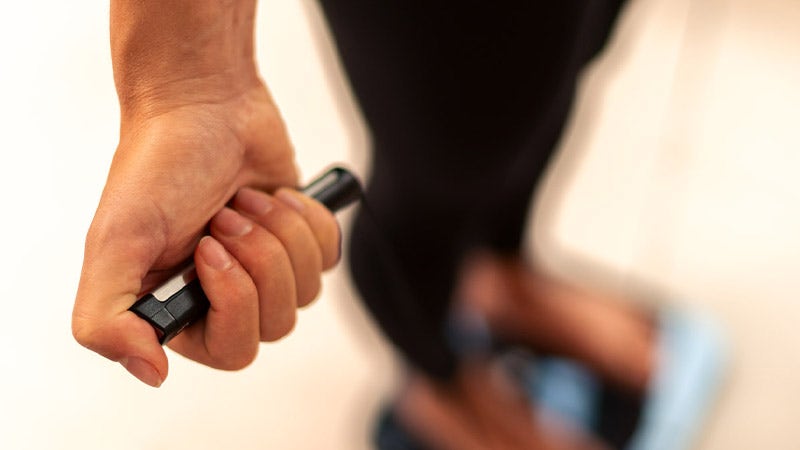 Nimm deine Gesundheit in die Hand
Die patentierten Hand-Sensoren durchleuchten deinen Oberkörper sowie deine Arme und Beine und liefern ultrapräzise Informationen zur Körperzusammensetzung und Gesamtfitness.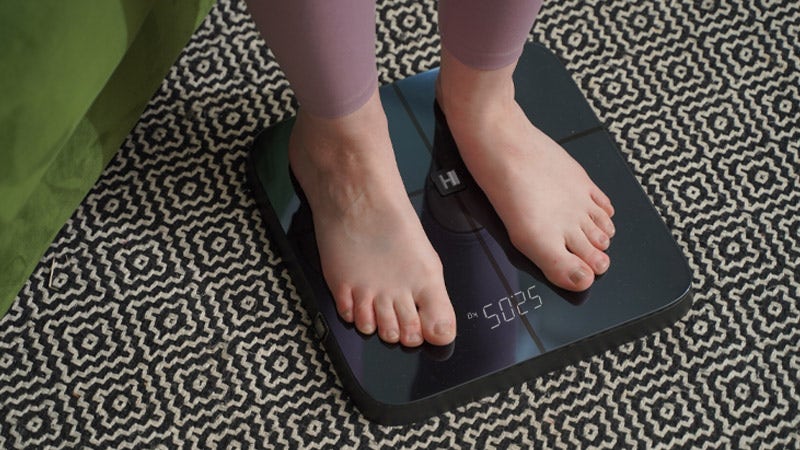 Fitnessziele messbar machen
Deine Reise zu einem fitteren Ich beginnt hier. Mit unserer Body Screen TX verfolgst du nicht nur dein Gewicht, sondern auch wichtige Gesundheitsmetriken.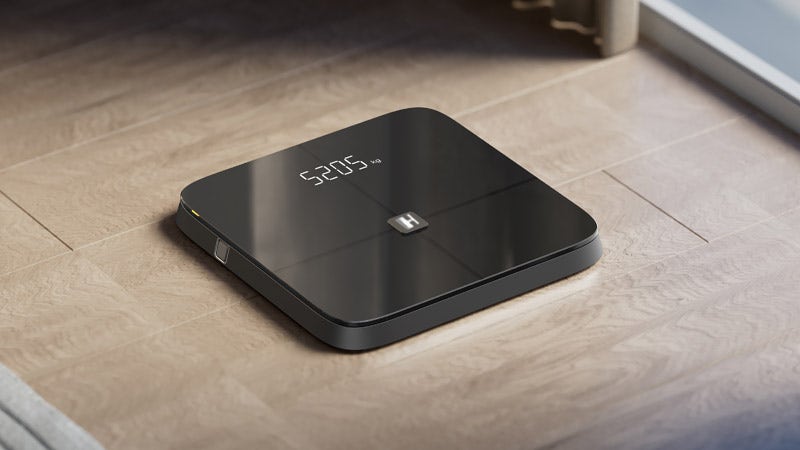 Schlicht & elegant
Das moderne, schwarze Design, plus hochwertige Haptik überzeugen direkt. Mit ihrem schlanken Profil passt sie in jedes Badezimmer, unter dein Mobiliar oder in den Schrank.
Präzision zum Anfassen
Durch eine segmentale Körperanalyse liefert dir die Body Screen TX alle wichtigen und relevanten Gesundheitsdaten. Die innovativen Hand-Sensoren erfassen präzise Daten von deinem Oberkörper, deinen Armen und Beinen. Außerdem liefern sie umfassende Informationen zur Zusammensetzung deines Körpers und deiner Gesamtfitness. Erlebe diese innovative Technologie, die bisher ausschließlich in professionellen High-End-Geräten verwendet wurde, nun in deinem eigenen Zuhause und steigere dein Wohlbefinden auf ein völlig neues Niveau.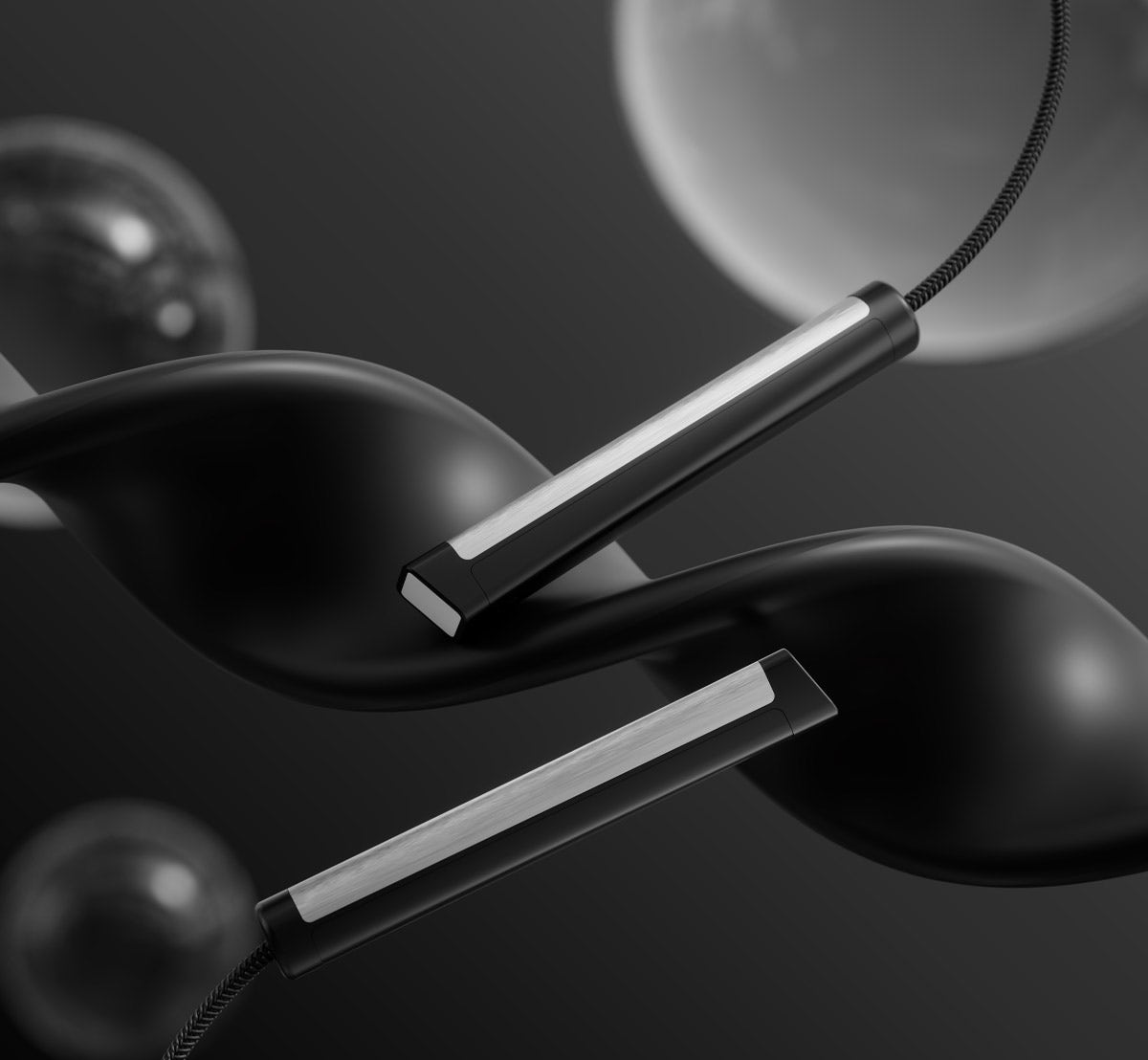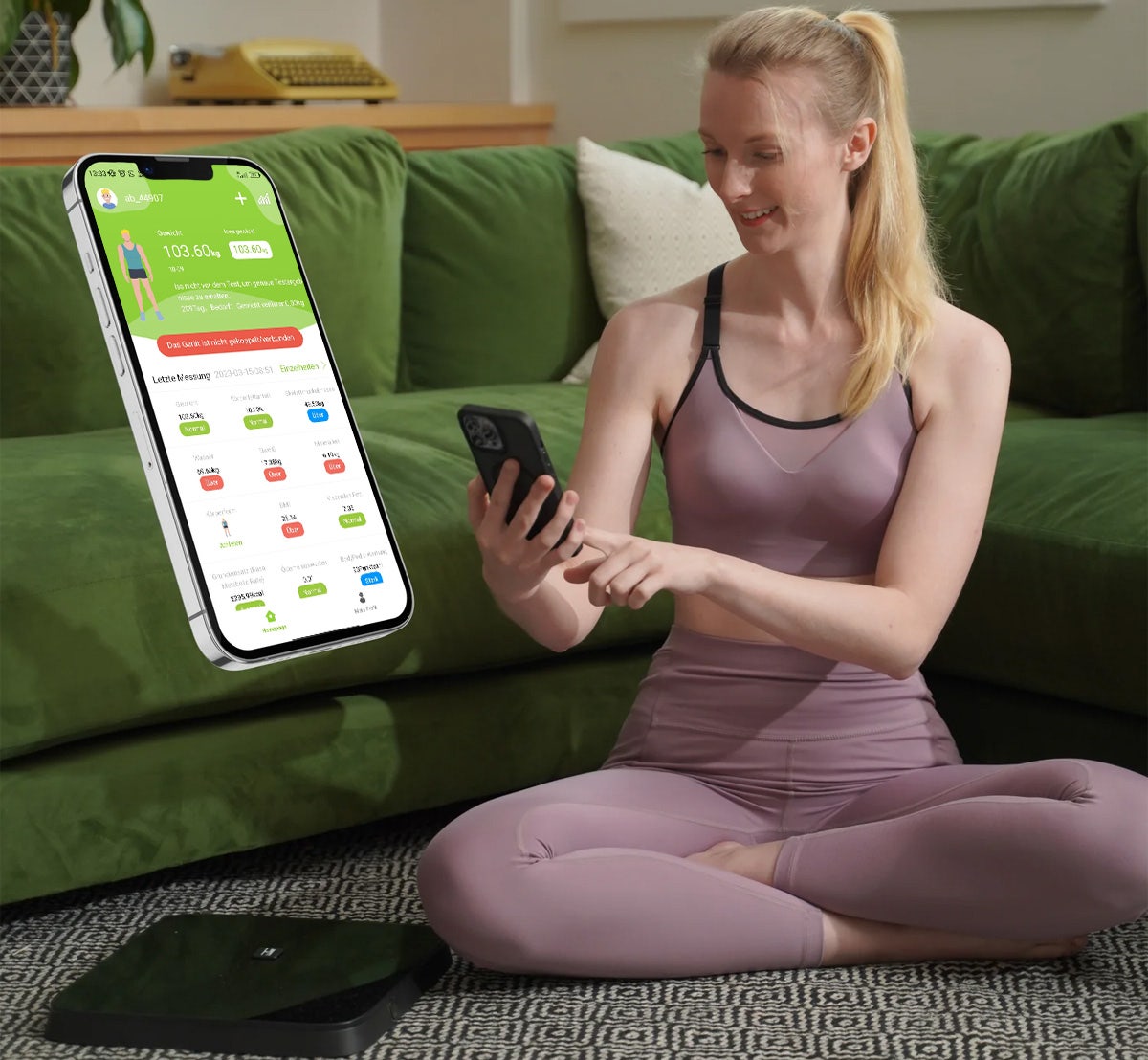 Gesundheits-Score
Dieser Score fasst all deine Gesundheitsdaten zusammen und gibt dir einen Überblick über deinen allgemeinen Fitnesszustand. Er ist dein persönlicher Gesundheitskompass, der dir den Weg zu einem gesünderen Leben zeigt. Verfolge ihn, um deine Fitnessziele zu erreichen und deine Lebensqualität zu steigern.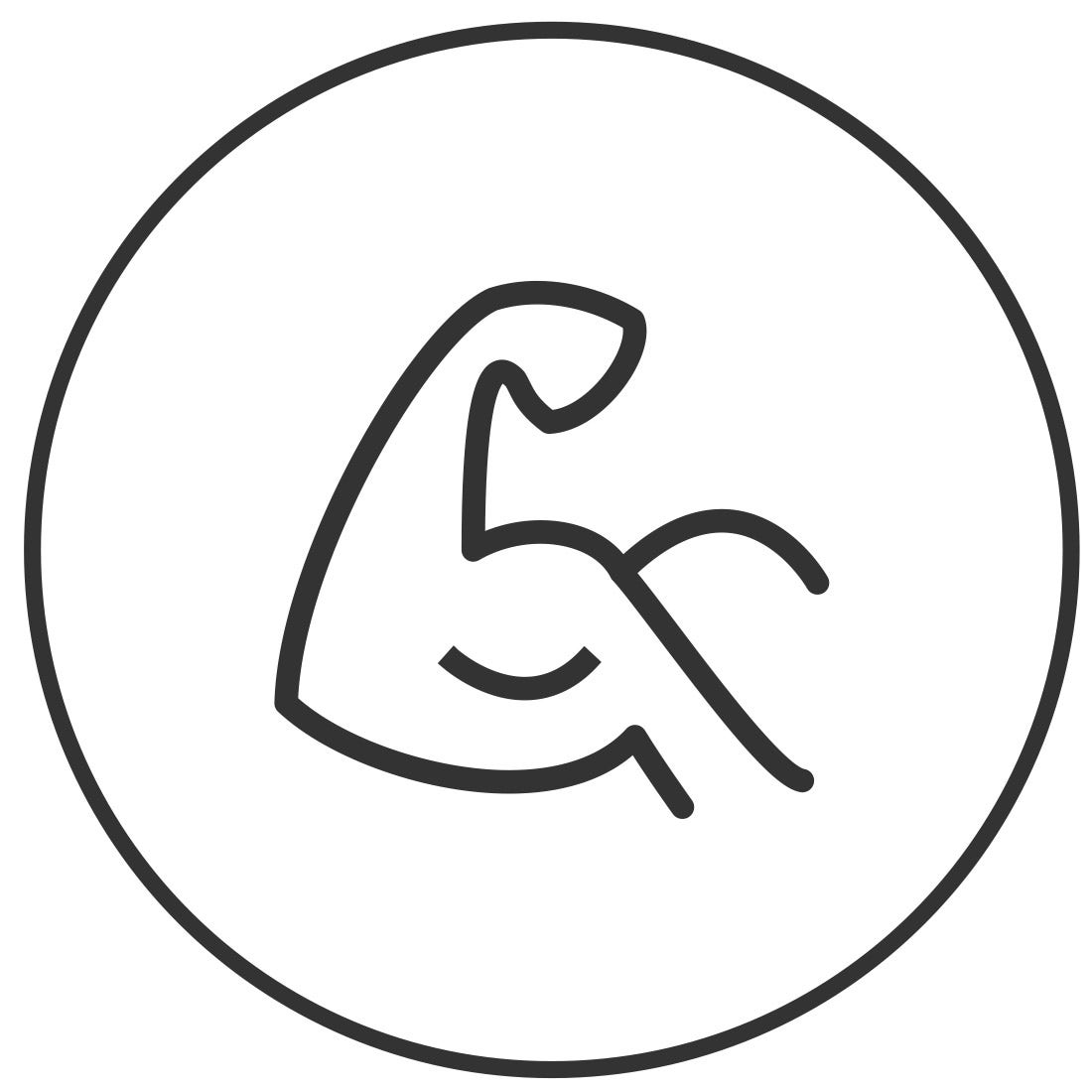 Muskelmasse
Muskelmasse ist das Gewicht der Muskeln in deinem Körper und dein geheimer Verbündeter im Kampf gegen Kalorien. Diese aktiven Helfer verbrennen Fett und stärken dein Immunsystem. Mehr Muskeln bedeuten mehr Power für deinen Körper.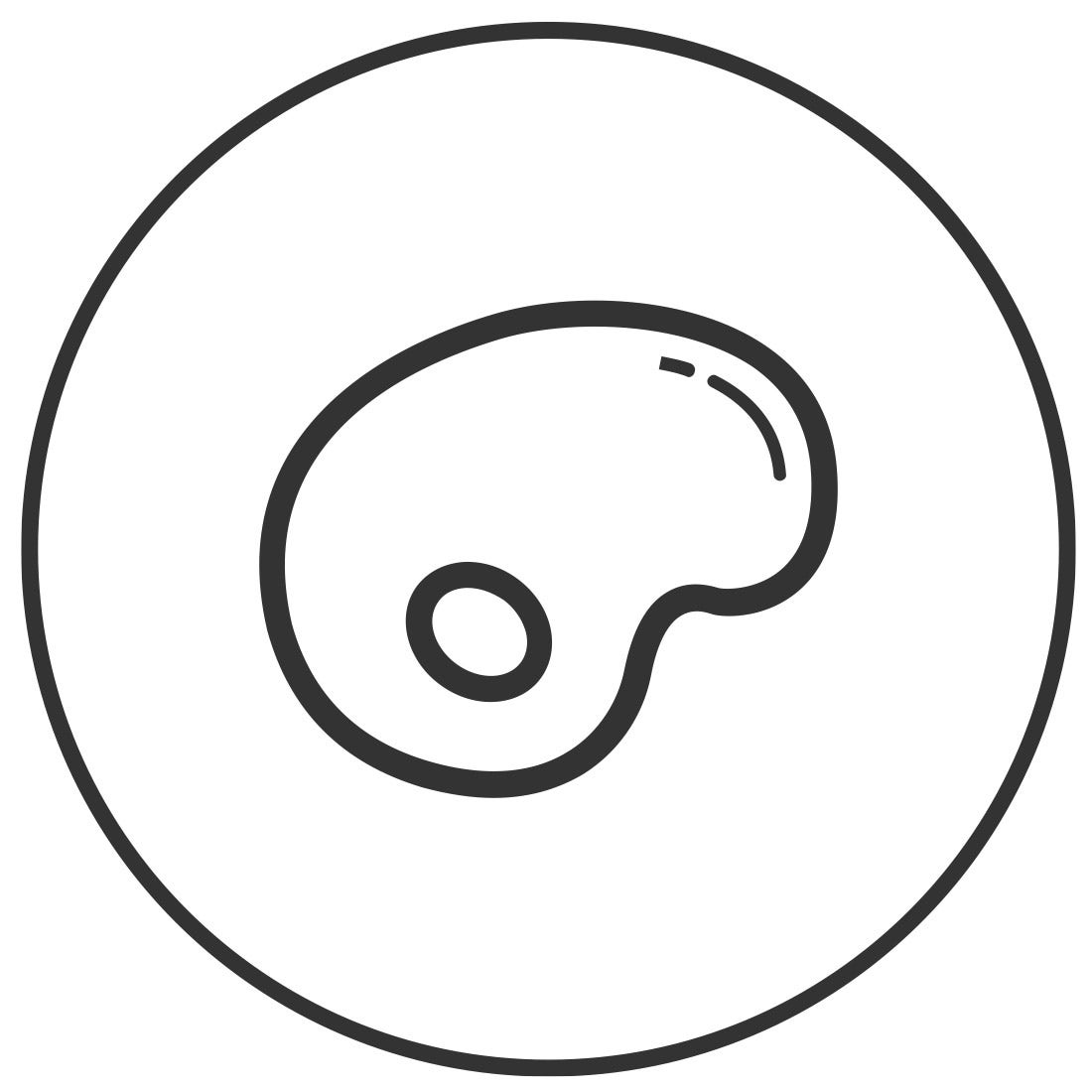 Körperfett
Körperfett ist die Menge an Fettgewebe in deinem Körper und gleichzeitig dein Energiespeicher. Aber zu viel davon kann deinem Körper schaden. Finde die richtige Balance, um fit und gesund zu bleiben.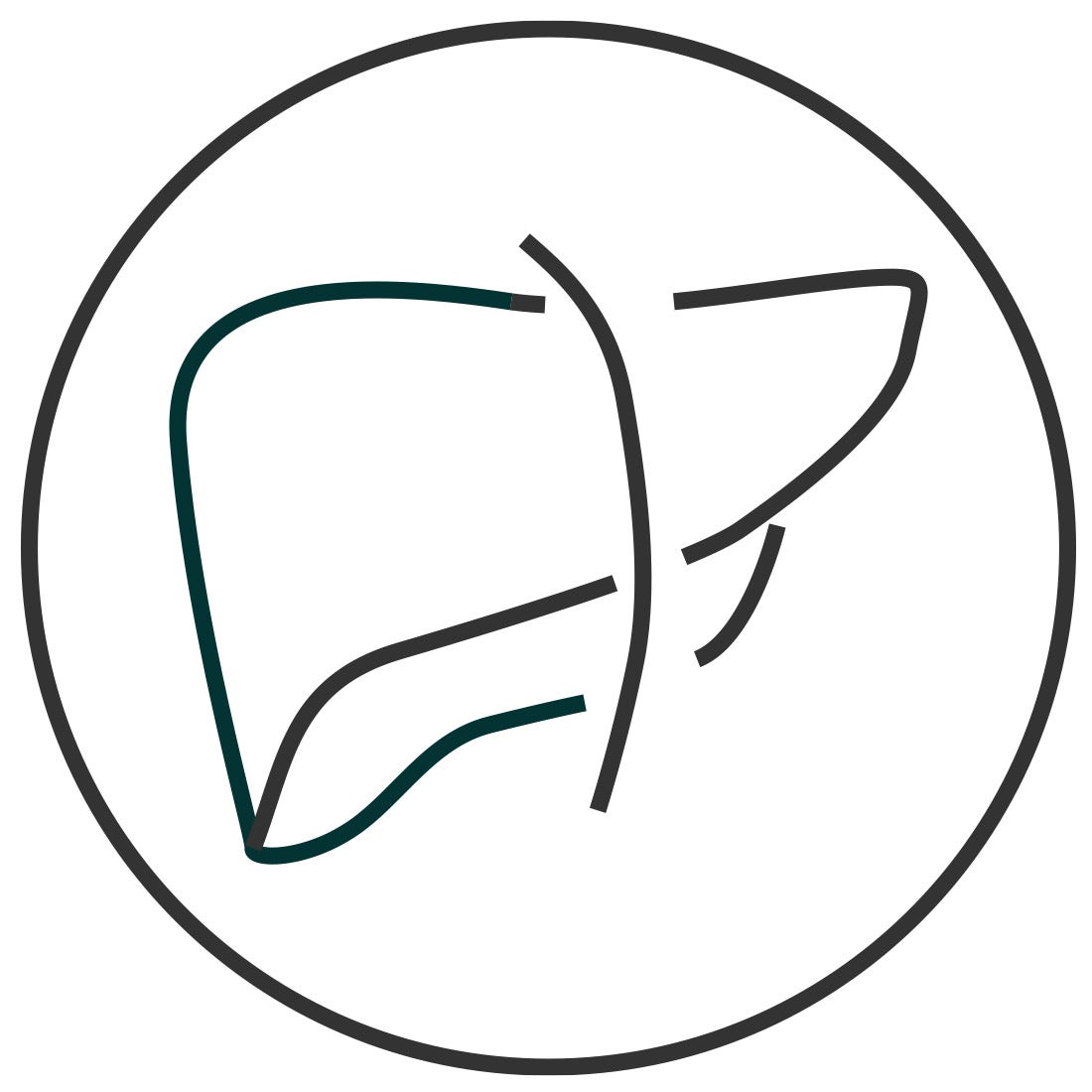 Viszeralfett
Viszeralfett, das versteckte Übel. Dieses Fett umgibt deine inneren Organe und kann deiner Gesundheit schaden. Halte es im Zaum, um dein Wohlbefinden zu schützen.
Skelettmuskulatur
Die Skelettmuskulatur sind die Muskeln, die mit den Knochen verbunden sind und die Schlüsselrolle bei der Stabilisierung und Bewegung deiner Gelenke spielen. Sie sind die Superhelden unter deinen Muskeln und ermöglichen Bewegung, Stabilität und Kraft.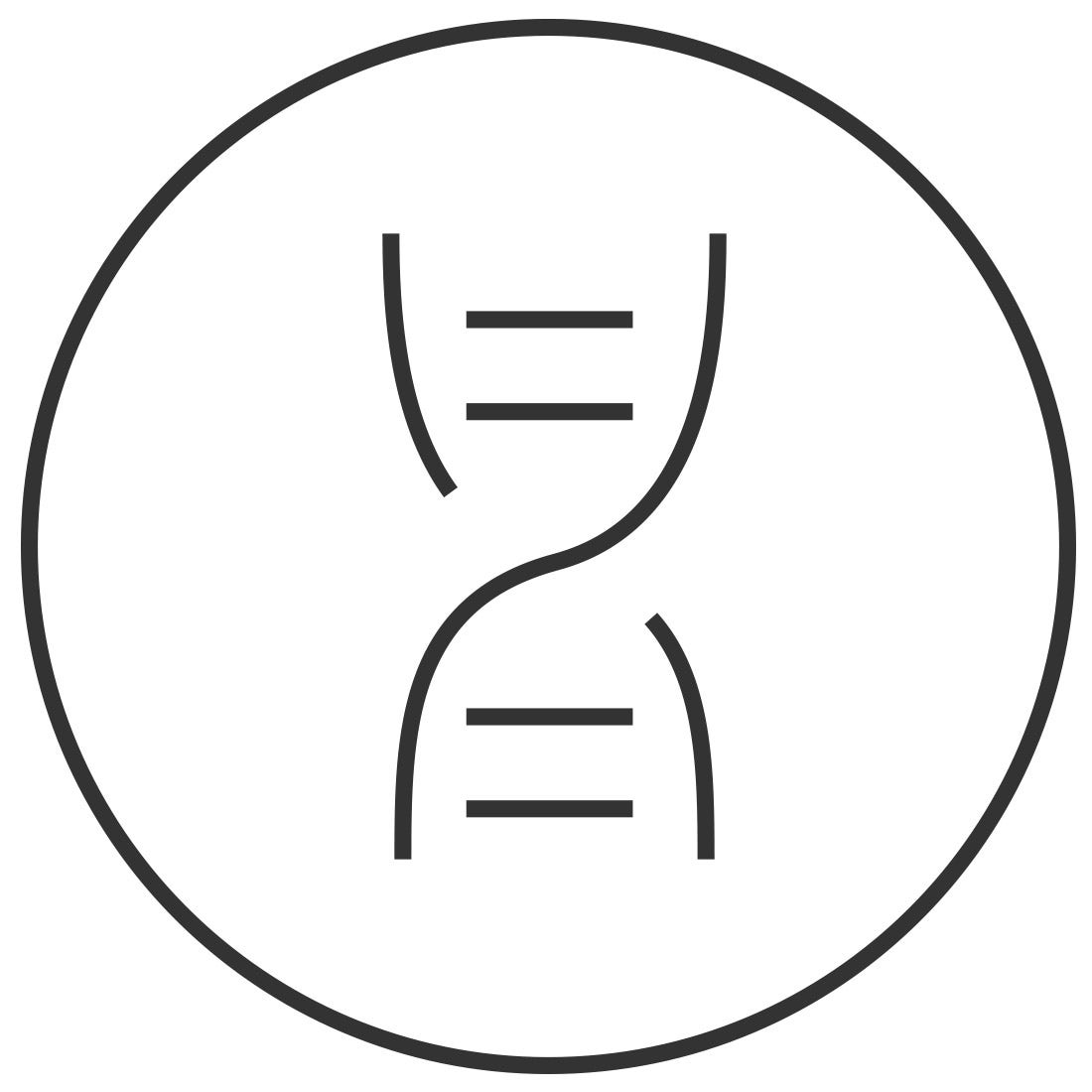 Grundumsatz
Der Grundumsatz ist die Menge an Energie, die dein Körper benötigt, um in Ruhe zu funktionieren und Organfunktionen aufrechtzuerhalten. Er ist der Schlüssel, um zu verstehen, wie viele Kalorien du verbrennst, ohne etwas zu tun. Begreife ihn, um deine Ernährung und Fitnessziele zu optimieren.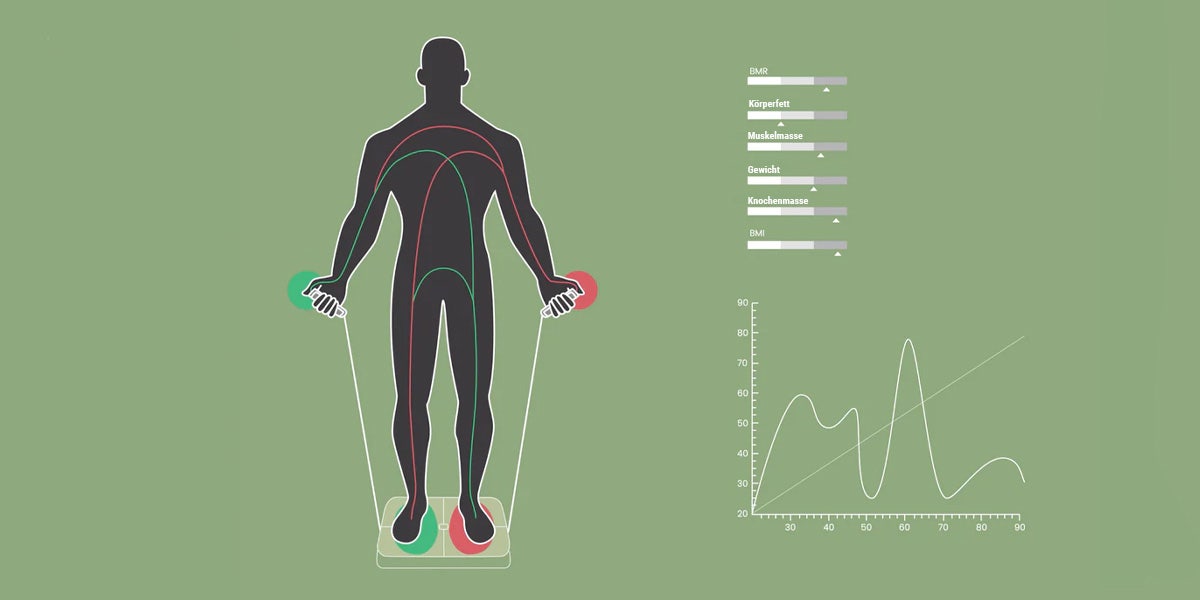 Durchleuchte deinen Körper
Die HAMMER Body Screen TX verwendet eine Methode namens Bioelektrische Impedanz-Analyse (BIA), um einen faszinierenden Blick auf die Zusammensetzung deines Körpers zu werfen.
Durch das optimierte Zusammenspiel der 8 taktilen Elektroden bestehend aus 4 Fuß- & 4 patentierten Hand-Elektroden, die sanfte, mittlere und kraftvolle elektrische Impulse sanft durch deinen Körper leiten, bietet dir die Body Screen TX Messwerte auf höchstem Niveau.
Segmentale Körperzusammensetzung
Weit mehr als nur eine smarte Waage. Mit einer segmentalen Messung scannt die Body Screen TX Oberkörper, Arme & Beine separat, um dir ein klares Bild der Körperzusammensetzung und der allgemeinen Fitness aufzuzeigen. Sie ermöglicht es dir, kleinste Veränderungen der Körperzusammensetzung zu identifizieren, aufzuzeichnen und über einen längeren Zeitraum zu beobachten.
Dadurch erhältst du ein tiefgehendes Verständnis deiner Körperzusammensetzung, das dir bei der Erreichung deiner Fitness- und Gesundheitsziele hilft. Entdecke, wie diese innovative Technologie, die bisher nur in professionellen High-End Geräten zum Einsatz kam, nun bei dir zu Hause & bringe dein Wohlbefinden auf ein neues Level.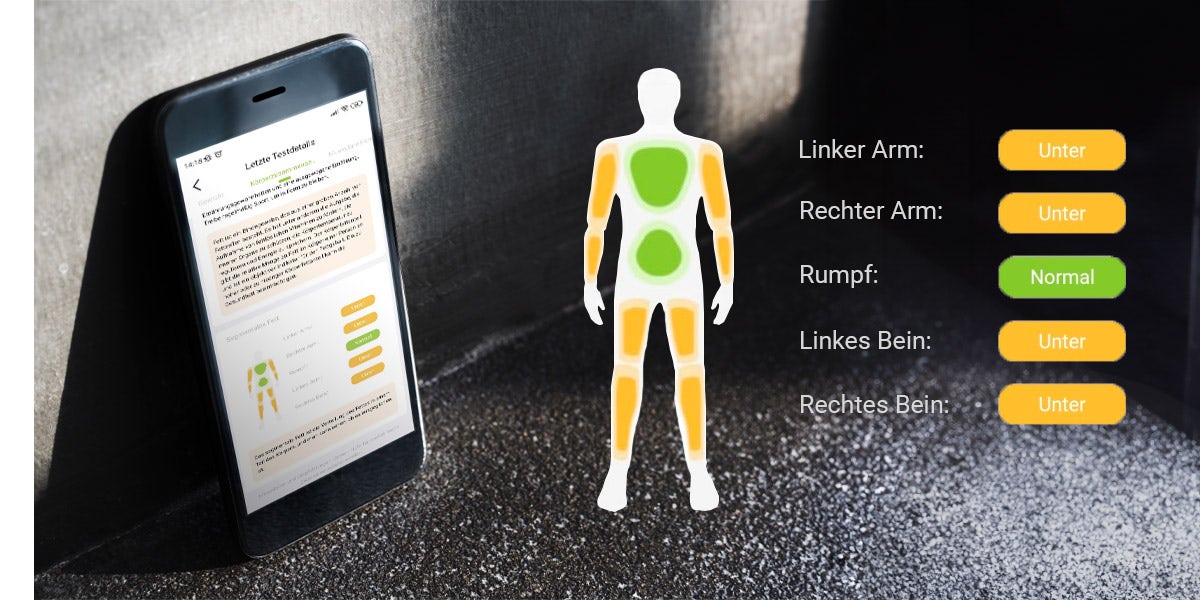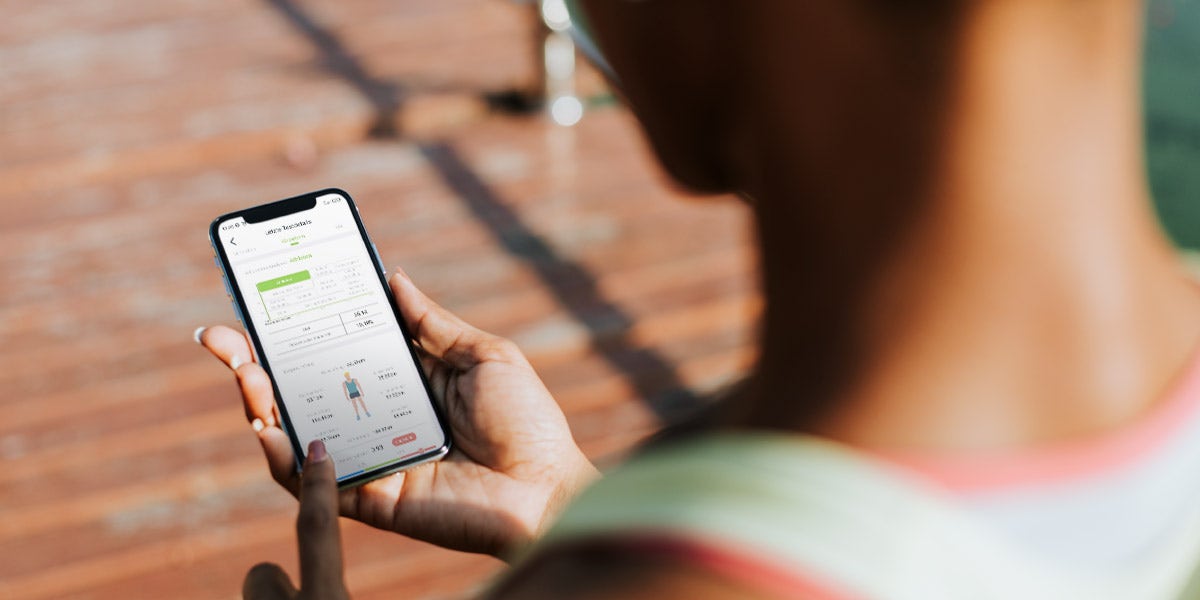 Verfolge deine Trainingserfolge
Tauche ein in die Welt deiner Messwerte – präsentiert in unserer benutzerfreundlichen BodyPedia App. Verfolge Trends und arbeite kontinuierlich an deinen Zielen dank einer regelmäßigen Messroutine. Und das Beste daran? Die App bleibt lebenslang kostenfrei, um dir stets den maximalen Nutzen zu bieten!
Das Design der Body Screen TX Körperanalysewaage vereint moderne Eleganz und Minimalismus. Ihr schlankes und zeitgemäßes Erscheinungsbild passt perfekt in jedes moderne Interieur. Dank der drahtlosen Funktion genießt du maximale Flexibilität bei der Platzierung in deinem Zuhause. Das kristallklare Display mit integrierter LED-Anzeige präsentiert deine Messwerte gestochen scharf und übersichtlich.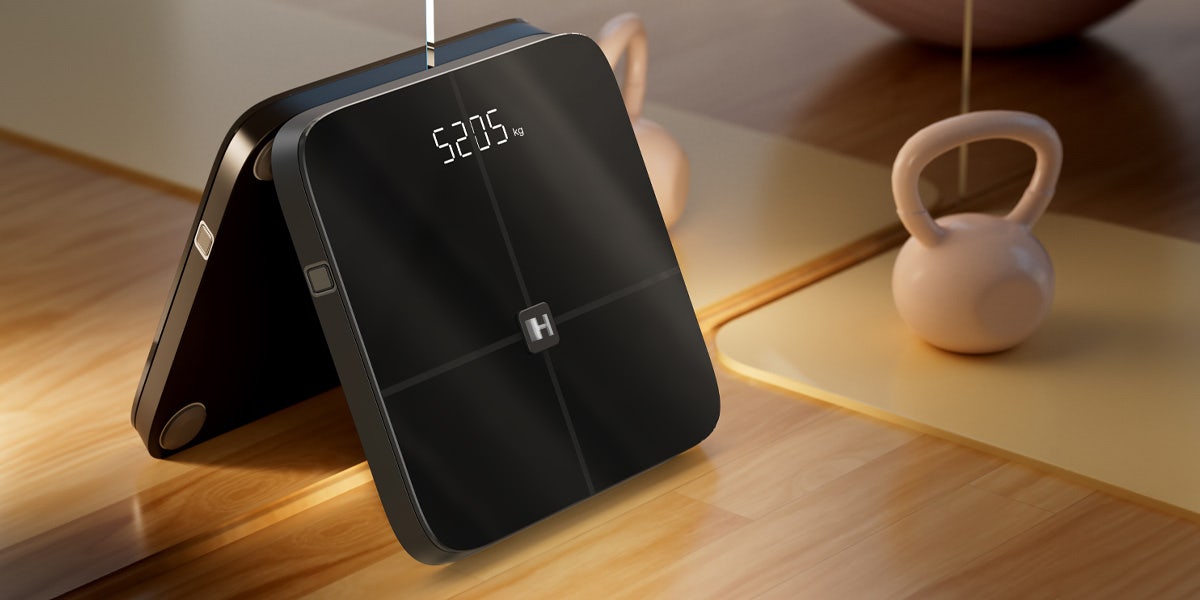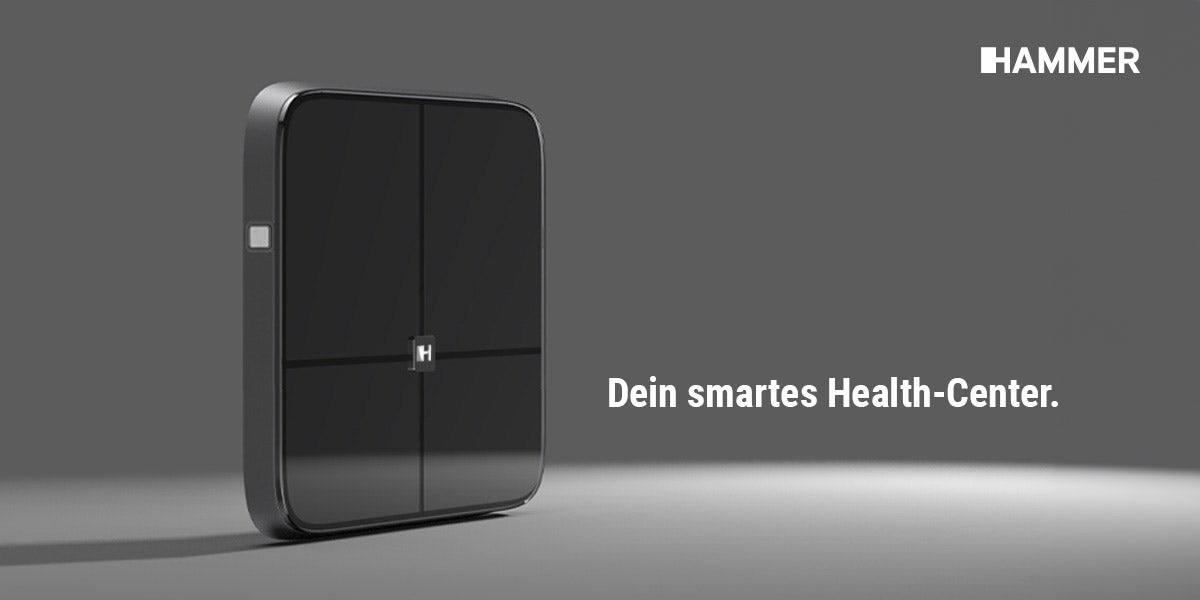 Shipping
Scope of delivery
Dummy05
Marke: HAMMER
Private use
on the main frame
10 years
Marke: FINNLO
Private use
on the main frame
10 years
Marke: FINNLO MAXIMUM
Private use
on the main frame
10 years
Semi-professional use
on the main frame
5 years
Marke: HAMMER BOXING
Private use
Marke: INSPIRE by HAMMER
Private use
auf den Hauptrahmen
10 years
Semi-professional use
on the main frame
5 years
Marke: SOLE
Private use
on the main frame
10 years
Marke: Augletics
Private use
on the main frame
10 years
*Semi-professional use: For use in hotels, sports clubs, etc. - not in fitness studios
Clients ask, our fitness experts answer
Do you need more information about the product? Ask your question here. Our fitness experts will answer quickly and easily.