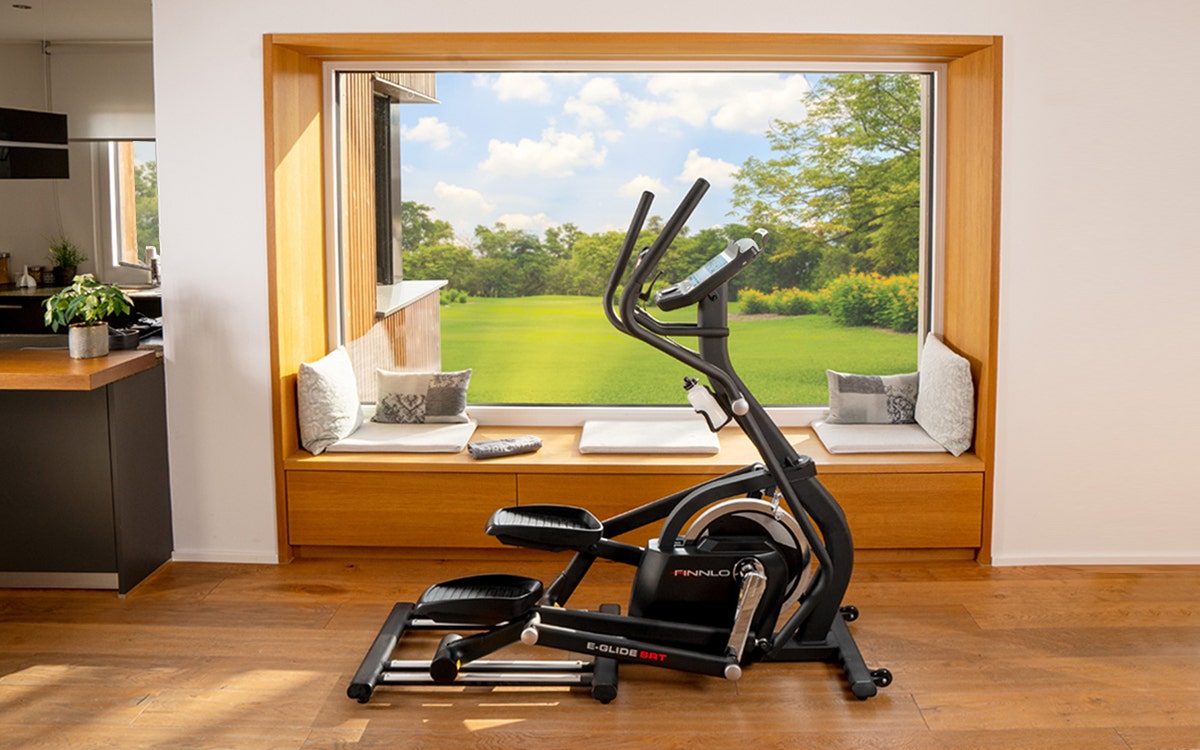 Erlebe ein neues Trainingsniveau – Perfektioniere dein Workout mit gestochen scharfem TFT-Display
Das hochmoderne 10,1" Touch-Display gibt dir jederzeit volle Kontrolle über deine Fortschritte und mit dem innovativen 1:8 Transmission System trainierst du noch effektiver als je zuvor. Der Push & Turn Computer ermöglicht dir eine einfache und intuitive Bedienung, damit du dich voll auf dein Workout konzentrieren kannst. Hol dir jetzt den E-Glide SRT und erlebe ein Trainingserlebnis der Extraklasse!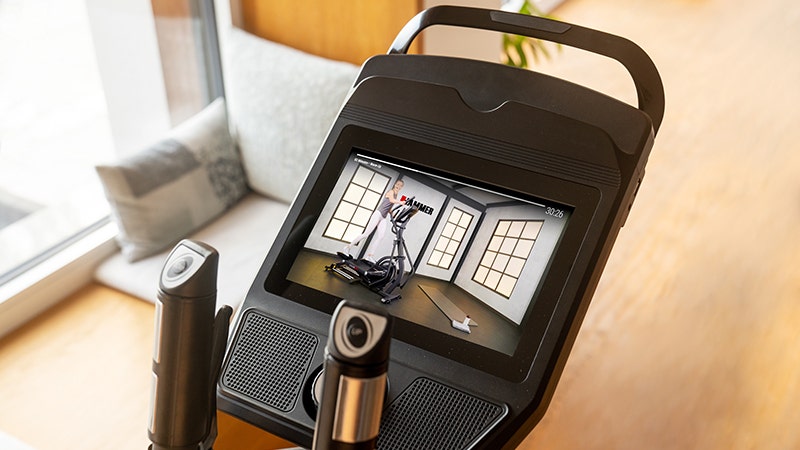 Kristallklares Touch-Display
Beeindruckendes 10,1 Zoll TFT-Display - genieße ein Training in High Definition und optimiere deine Ergebnisse mit der perfekten Trainingssteuerung.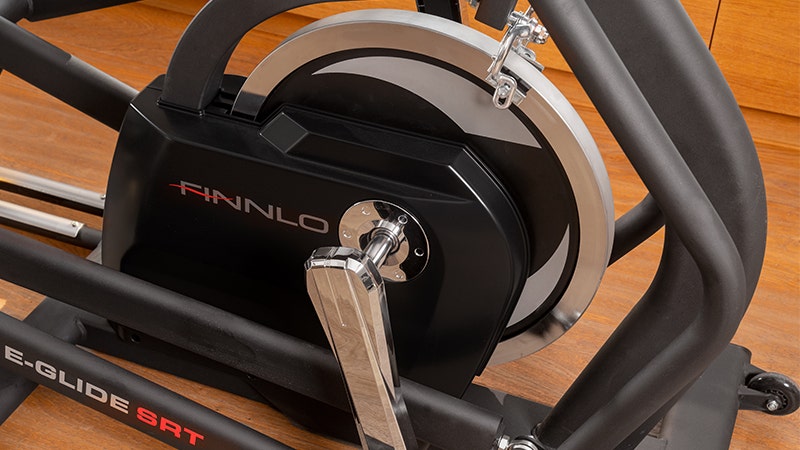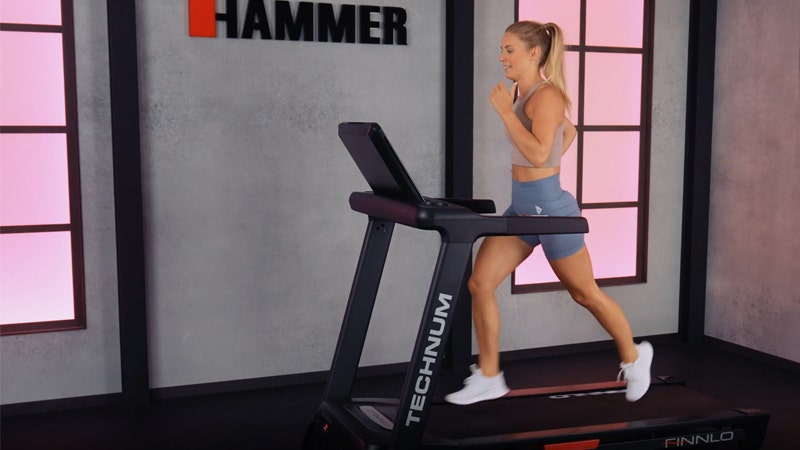 Laufruhiges Trainingserlebnis
Erlebe ein sanftes und leises Training mit unserem Premium-Ellipsentrainer. Profitiere von einem gelenkschonenden Workout und erreiche deine Fitnessziele.
Produkt Highlights
Überzeuge dich von allen Features!
Wie auf Wolken
Erlebe ein fokussiertes Training mit unserem Ellipsentrainer auf ruhigen Laufschienen, bestehend aus hochwertigen Premium-Komponenten.
Entdecke dein Lieblings-Workout
Mit HAMMER Workouts bieten wir dir ständig neue und motivierende Kurse mit deinem Ellipsentrainer. Power dich gemeinsam mit unseren kompetenten Trainern aus und erreiche in 10 bis 50-minütigen Workouts deine ganz individuellen Fitnessziele. Egal ob Smartphone, Tablet oder Laptop, ohne zusätzlich benötigtes Abo.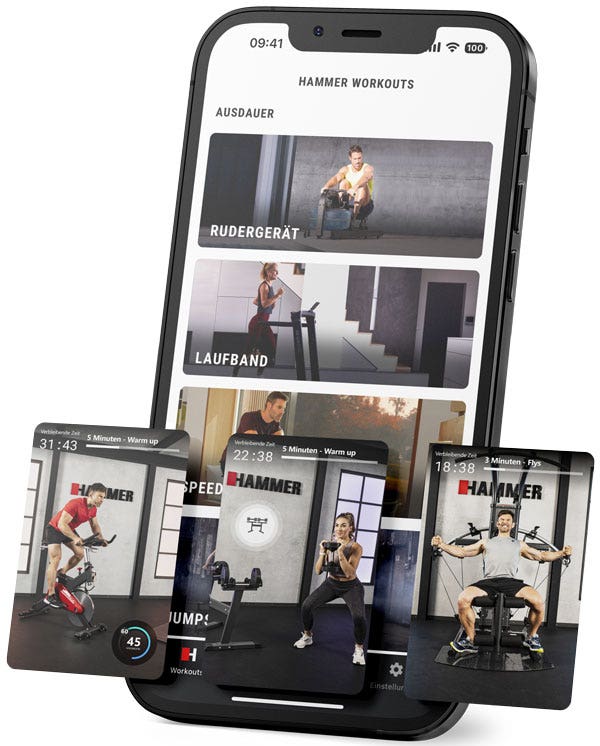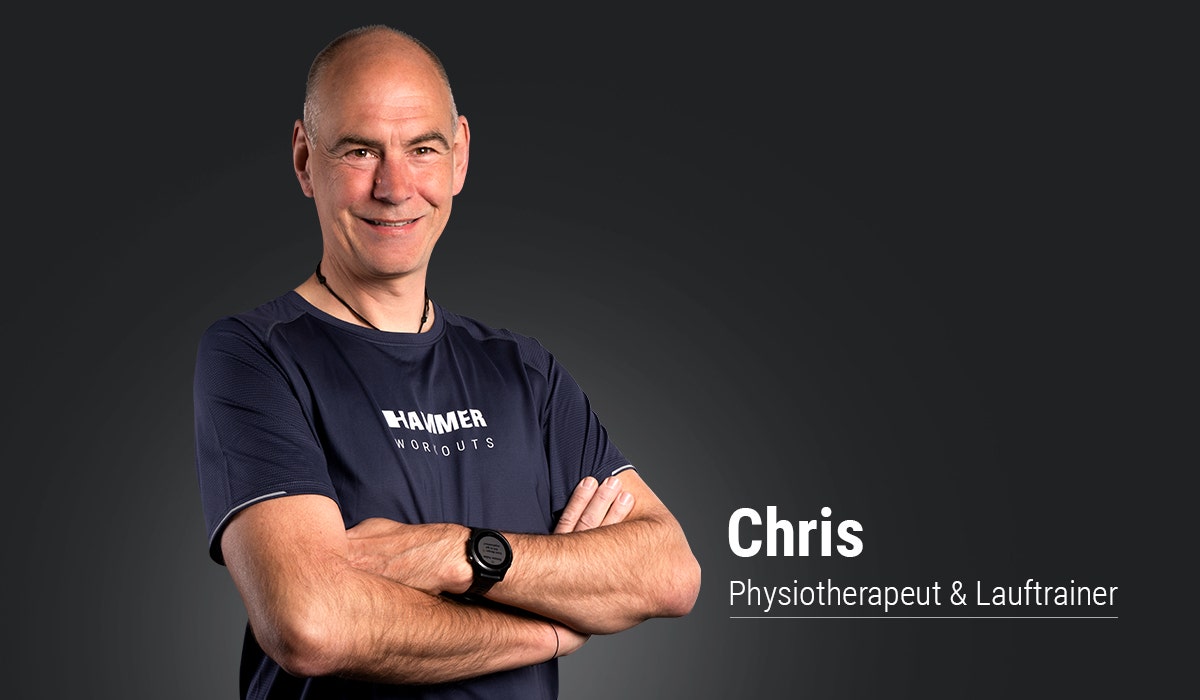 Expertise unserer Trainer
"Der E-Glide SRT überzeugt durch flüssige Bewegungsabläufe und gelenkschonende Workouts, eine hervorragende Wahl für ein effektives Ganzkörpertraining. Der Ellipsentrainer eignet sich perfekt für High Intensity Training, stärkt das Herz-Kreislauf-System und ermöglicht eine optimale Fettverbrennung."
Hochauflösender Alleskönner
Das große 10,1" TFT-Display lässt dich deine Fortschritte und Trainingsdaten bequem im Blick behalten. Direkt verknüpft mit HAMMER Workouts, steuerst du dein Training mit Leichtigkeit über das Touch-Display und den Push & Turn Button. Entdecke eine Vielzahl von zusätzlichen Apps.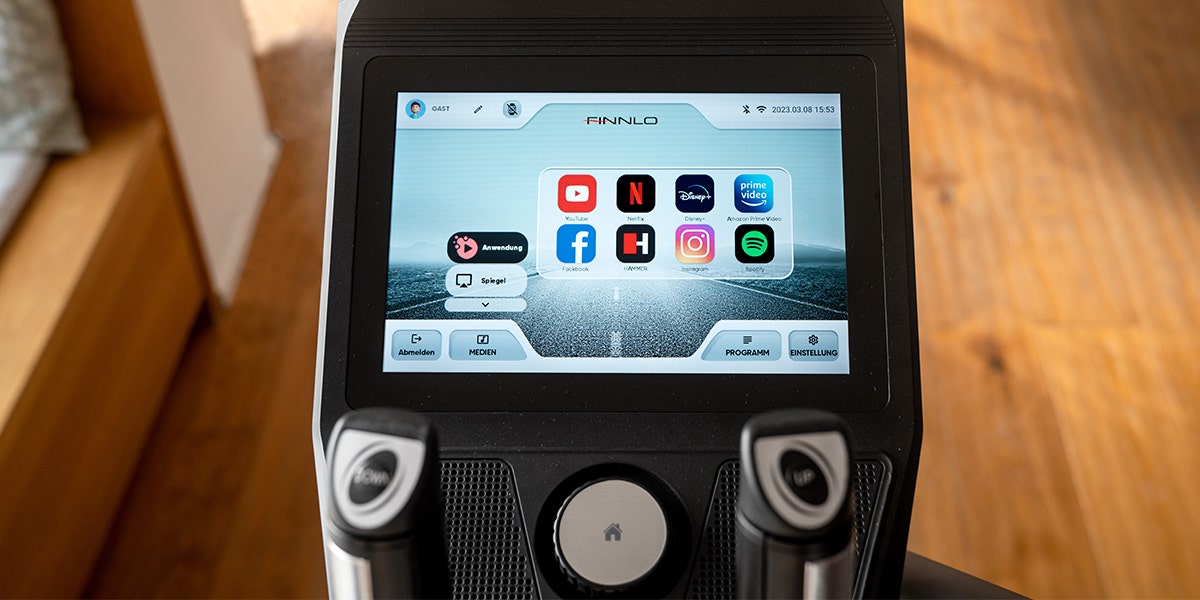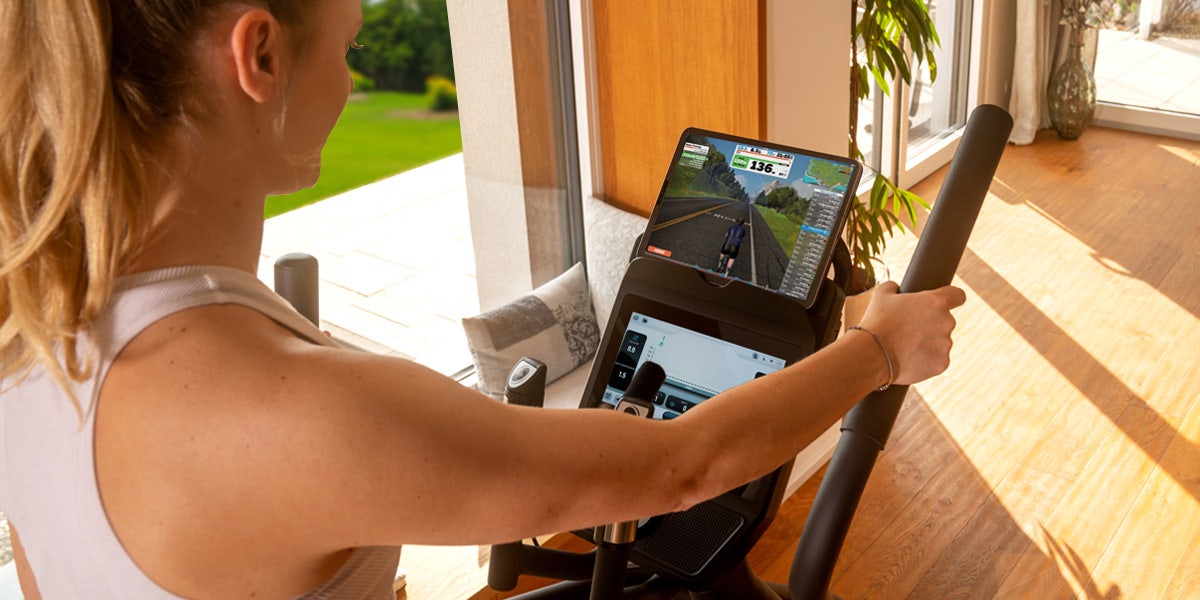 Deine digitalen Lieblingsstrecken
Steigere dein Trainingserlebnis auf ein neues Level mit unserem Ellipsentrainer, der mit den beliebten Apps Kinomap und Zwift kompatibel ist. Erlebe virtuelle Trainingserlebnisse auf deinem Tablet oder Smartphone und bringe dein Training auf ein neues Niveau.
Effektiv und schonend
Entdecke den Ellipsentrainer mit der perfekten Laufruhe und einem gleitenden, gelenkschonenden Bewegungsablauf. Der E-Glide SRT bietet ein effektives Training für den ganzen Körper, ohne dabei deine Gelenke zu belasten. Mit seinen zahlreichen Funktionen und 20 kg Schwungmasse, kannst du dein Training individuell anpassen und auf deine Bedürfnisse abstimmen.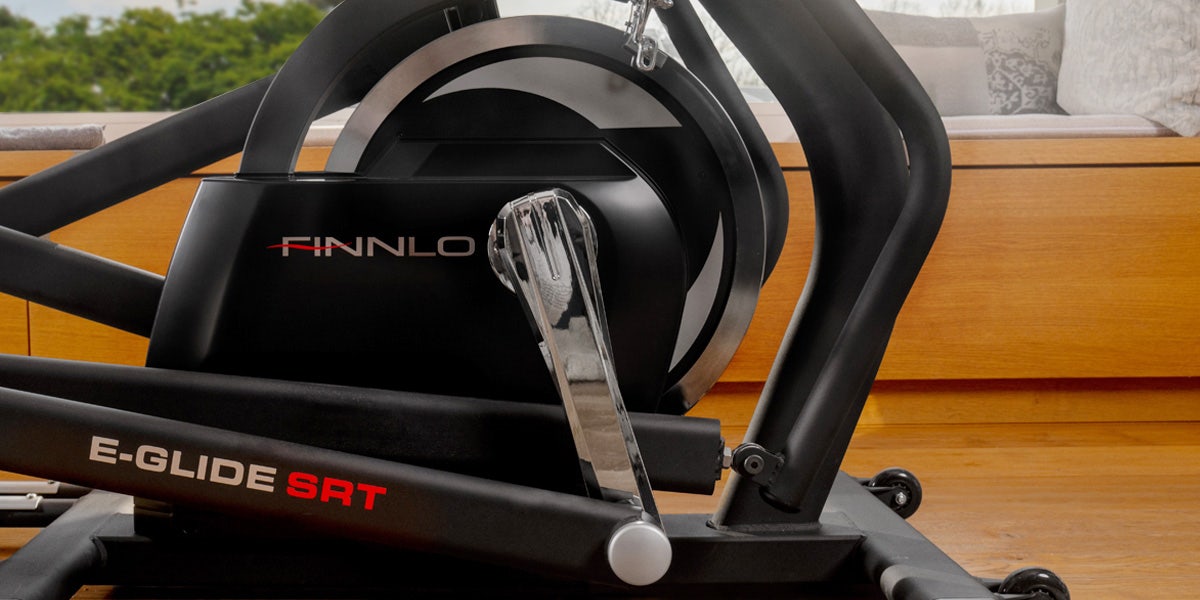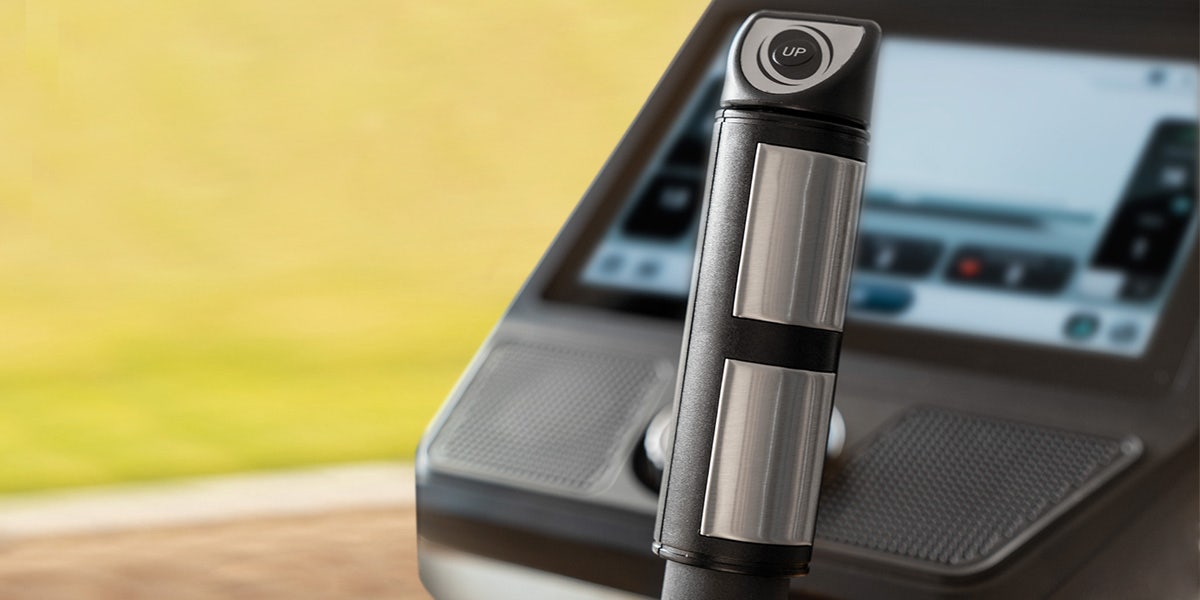 Am Puls der Zeit
Erlebe ein effektives und sicheres Training mit unserem Ellipsentrainer, ausgestattet mit Pulssensoren an den Handgriffen. Überwache deine Herzfrequenz und optimiere dein Training für maximale Ergebnisse. Optional koppelst du einen Brustgurt, erhältlich in unserem Shop, für noch mehr Trainingskontrolle. Über die Buttons "Up" und "Down" kannst du komfortabel deinen Widerstand regulieren.
Einfache Gewichtsabnahme
Durch das innovative 1:8 Transmission System und die dadurch bedingte, höhere Rotationsgeschwindigkeit des Schwungrades, kannst du dein Training noch effektiver gestalten und gezielt an deiner Gewichtsabnahme arbeiten. Die sanfte und gelenkschonende Bewegung sorgt für eine optimale Fettverbrennung und lässt deine Pfunde schmelzen. Der E-Glide SRT bietet dir dabei ein intuitives Trainingserlebnis und lässt sich einfach und schnell bedienen. Erlebe jetzt eine neue Dimension des Trainings und starte durch!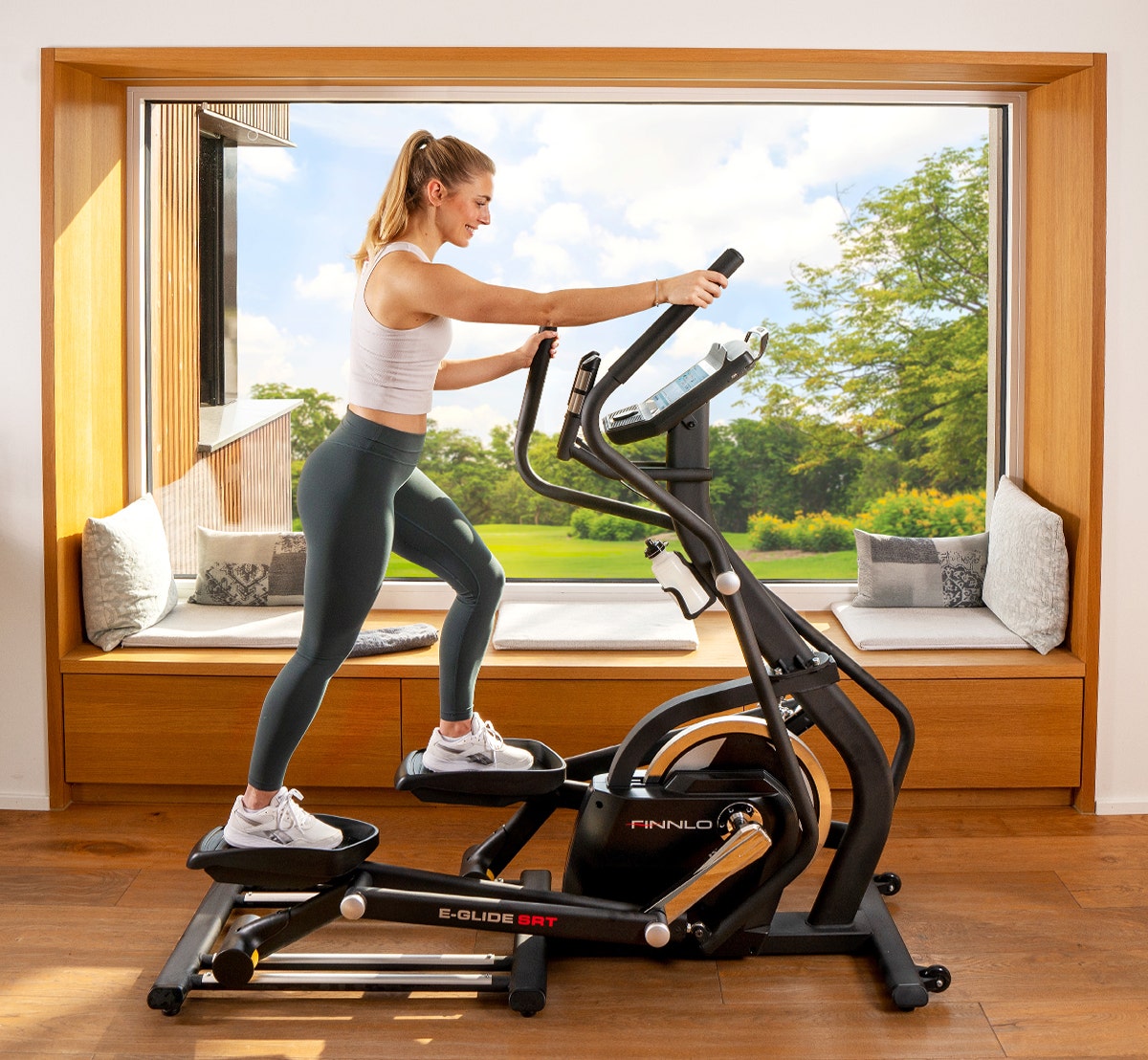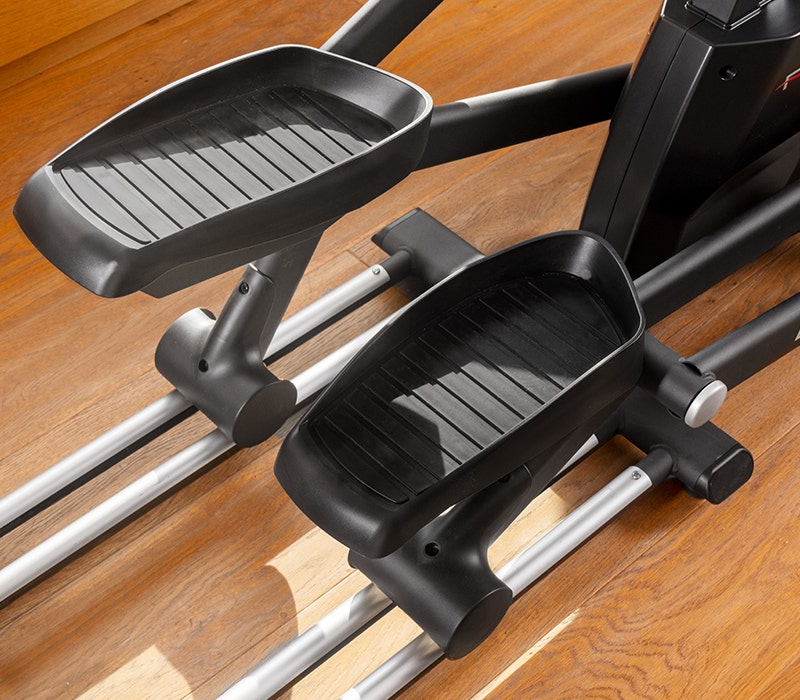 Robust und standfest
Trainiere effizient und komfortabel, unsere hochwertigen Trittplatten garantieren eine optimale Stabilität und ein gleichmäßiges Trainingserlebnis. Durch die perfekte Passform der rutschfesten Trittplatten werden Ermüdungserscheinungen minimiert und bieten dadurch ein noch angenehmeres Trainingserlebnis.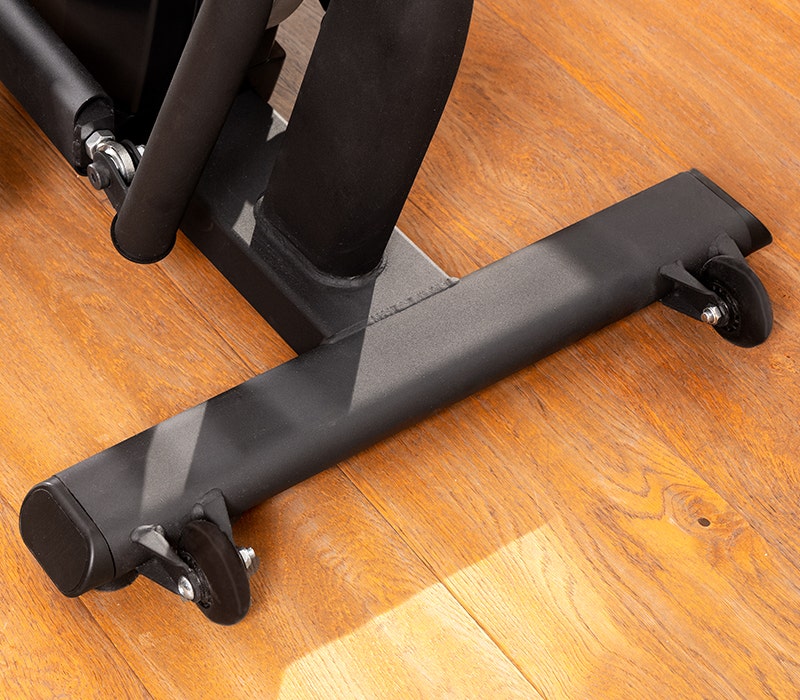 Komfortables Verschieben
Der E-Glide SRT verfügt über praktische Transportrollen, so kannst du das Gerät nach dem Training ganz einfach zur Seite schieben. Durch platzsparendes Design kann der Ellipsentrainer auch in kleineren Räumen genutzt werden und lässt dich ein optimales Training genießen.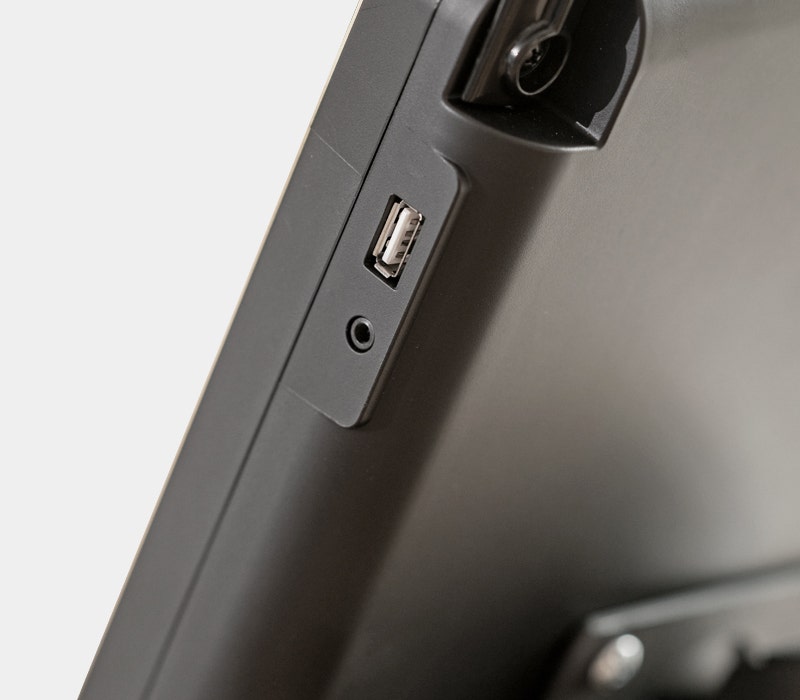 Immer vollständig geladene Akkus
Dank USB-Anschluss werden deine Akkus stets geladen, damit du dich voll auf dein Workout konzentrieren kannst. Der praktische USB-Anschluss ermöglicht es dir während des Trainings dein Smartphone oder Tablet aufzuladen, ganz ohne Unterbrechung. So hast du immer genug Energie, um deine Lieblingsmusik zu hören oder deine Trainings-Apps zu nutzen. Übrigens, Kopfhörer und Lautsprecher lassen sich schnell und einfach via Bluetooth verbinden.
Marke: HAMMER
Private use
on the main frame
5 years
Marke: FINNLO
Private use
on the main frame
10 years
Marke: FINNLO MAXIMUM
Private use
on the main frame
10 years
Semi-professional use
on the main frame
5 years
Marke: HAMMER BOXING
Private use
Marke: INSPIRE by HAMMER
Private use
auf den Hauptrahmen
10 years
Semi-professional use
on the main frame
5 years
Marke: SOLE
Private use
on the main frame
10 years
Marke: Augletics
Private use
on the main frame
10 years
*Semi-professional use: For use in hotels, sports clubs, etc. - not in fitness studios
Clients ask, our fitness experts answer
Do you need more information about the product? Ask your question here. Our fitness experts will answer quickly and easily.