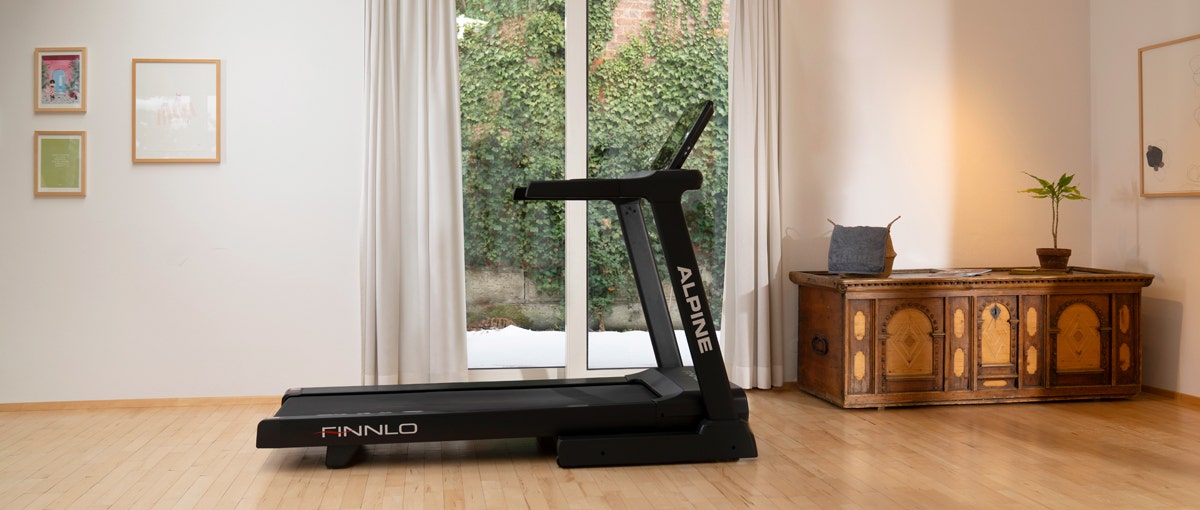 Riesige Lauffläche und klares Display: das ultimative Laufband für dein Workout!
Leistungsstark und individuell zugleich! Ist Laufen deine Leidenschaft, dann ist das Alpine TFT ein Must-Have für dich. Von der komfortablen Laufoberfläche und dem modernen Multimedia-Computer, bis hin zu unzähligen Fitnessprogrammen, kommen hier auch ambitionierte Sportler auf ihre Kosten.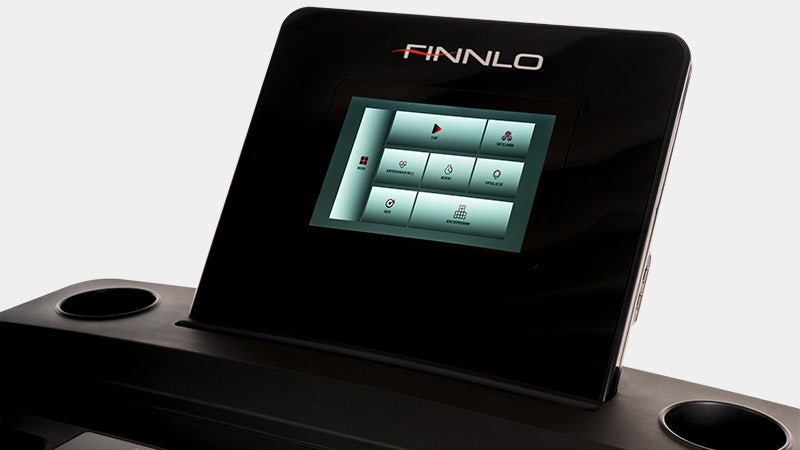 10,1" TFT-Display
Virtual Active - wähle deine Lieblingsstrecke, egal ob Berglandschaften, Strände oder Wiesen. Das Display bietet die optimale Trainingsübersicht und Planung deines Workouts.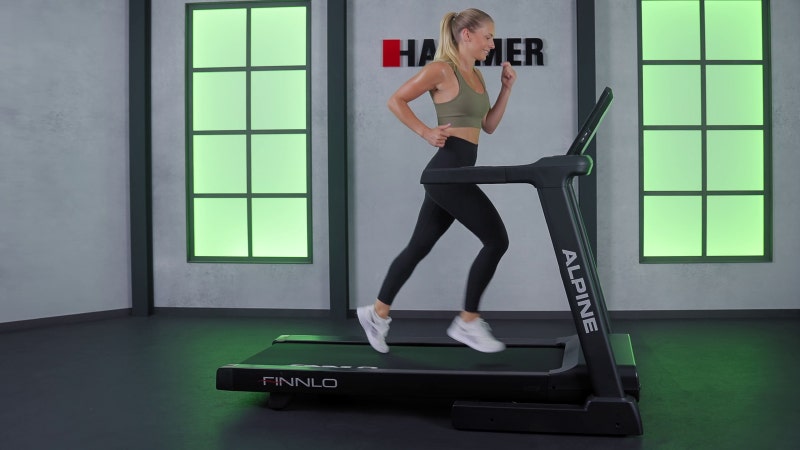 Produkt Highlights
Überzeuge dich von allen Features des Alpine TFT!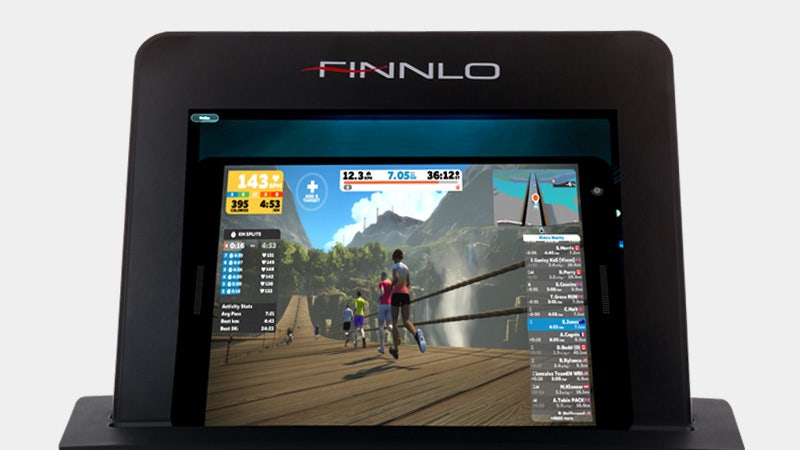 Digital perfekt integriert
Liefert dein ideales Home Entertainment. Platziere dein Tablet oder Smartphone ganz einfach auf der Vorrichtung, nutze deine Lieblings-App und erreiche deine Trainingsziele!
Entdecke dein Lieblings-Workout
Mit HAMMER Workouts bieten wir dir ständig neue und motivierende Kurse mit deinem Laufband. Power dich gemeinsam mit unseren kompetenten Trainern aus und erreiche in 10 bis 50 minütigen Workouts deine ganz individuellen Fitnessziele. Egal ob Smartphone, Tablet oder Laptop, ohne zusätzlich benötigtes Abo.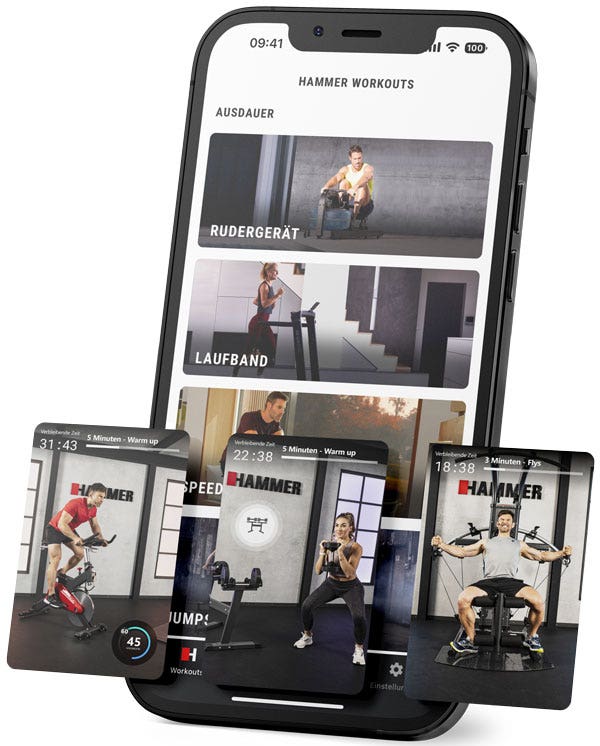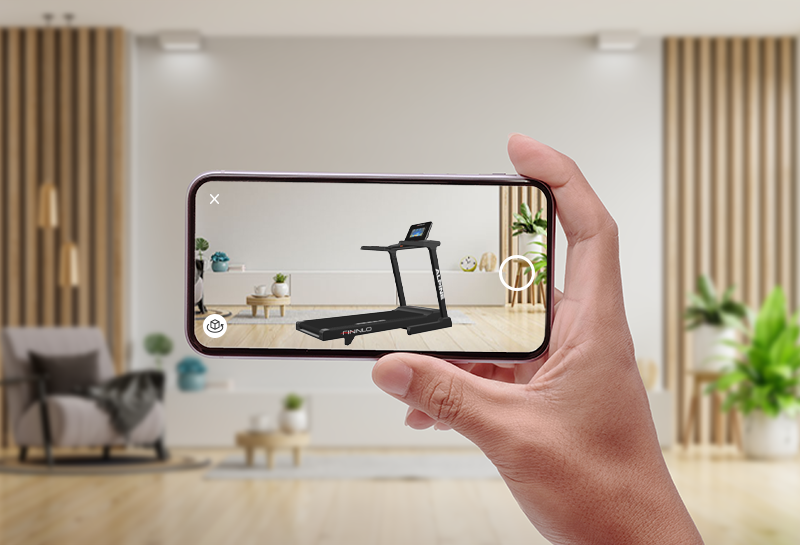 Erlebe dein Produkt jetzt bei dir zu Hause!
Ob als 3D Ansicht am PC oder per Smartphone virtuell in deinem eigenen Raum - Tauche mit HAMMER Augmented Reality in eine ganz neue Art des Produkterlebnisses ein.
Expertise unserer Trainer
"Das Alpine TFT bietet für Laufsportler das optimale Laufband. Durch die exzellente Dämpfung läufst du besonders gelenkschonend. Außerdem überzeugt das Laufband durch eine sehr hohe Endgeschwindigkeit, sowie Steigung."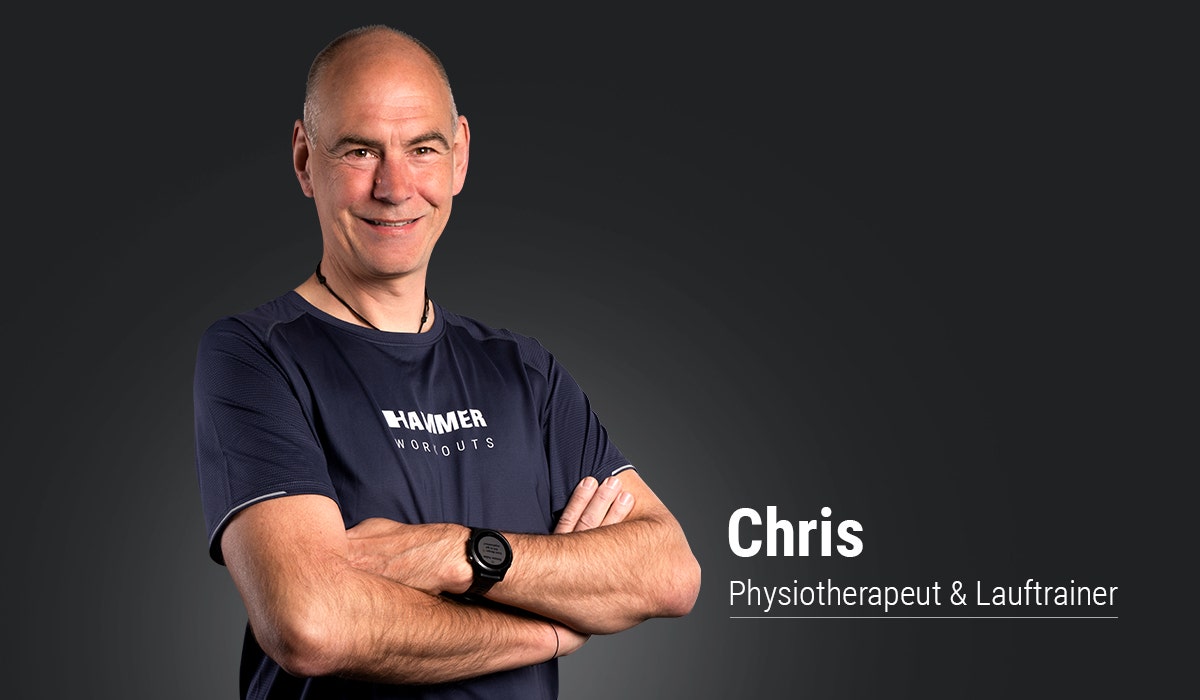 Laufen wie in der Natur!
Die große Lauffläche garantiert Sicherheit und Komfort während des Trainings. Zudem entlastet die gepolsterte XXL-Oberfläche deine Gelenke und sorgt für ein Laufgefühl wie auf dem Waldboden.
Mit nur einer Berührung
Belege jeweils 4 Schnellwahltasten mit deiner gewünschten Einstellung der Geschwindigkeit oder Steigung. Die Tasten sind perfekt platziert und ermöglichen ein einfaches Bedienen auch während dem Laufen. Die insgesamt 8 Schnellwahltasten bringen dich mit nur einem Knopfdruck zu deinem Ziel und bieten dir somit ein noch effizienteres Training!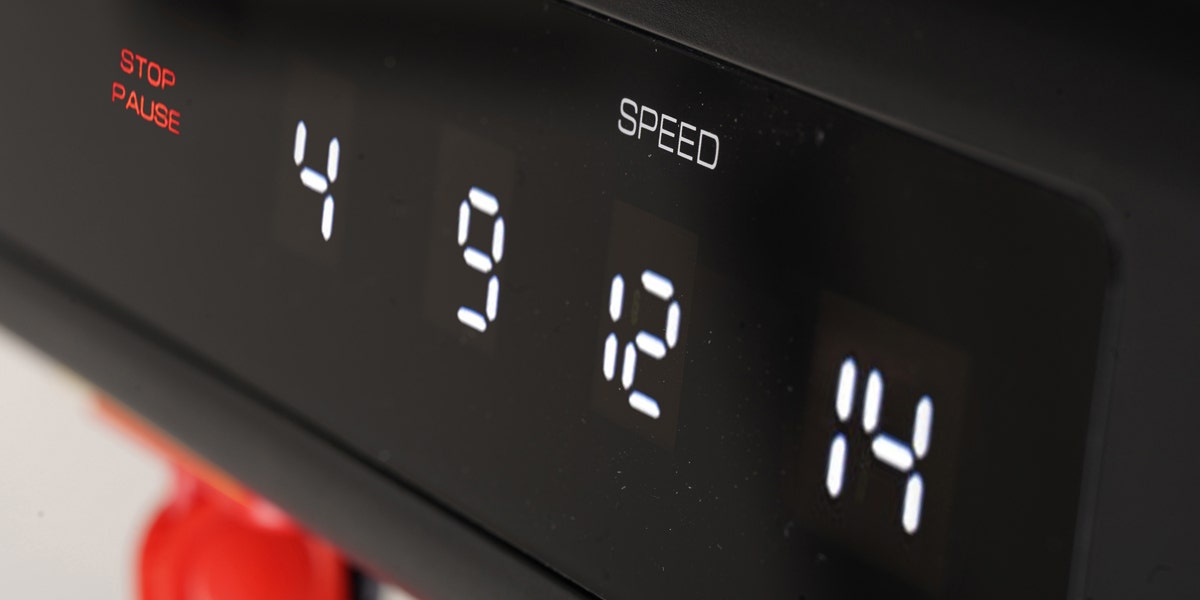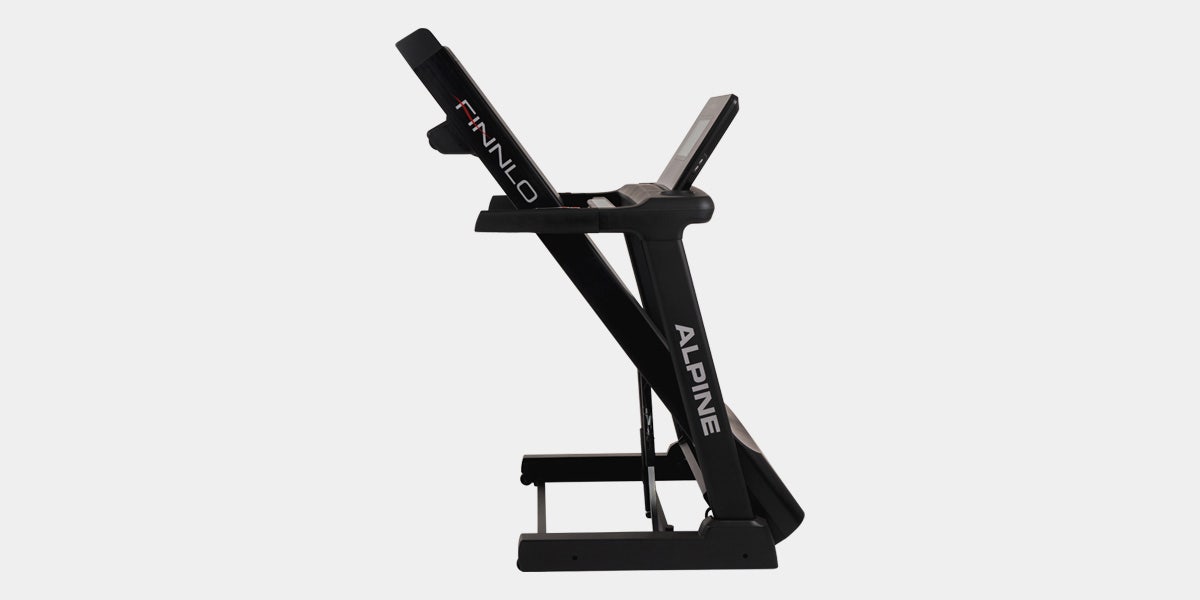 Findet in jedem Wohnzimmer Platz
Klappen, Rollen, fertig! Mit Hilfe des Klappmechanismus und der leichtgängigen Transportrollen, hast du dein Laufband nach einem erfolgreichem Workout im Handumdrehen verstaut.
Dein Puls immer im Blick
Durch die Platzierung der Pulssensoren im Bereich der Handauflage, kannst du deine Herzfrequenz stets überprüfen. Die Werte werden direkt an das hochwertige TFT-Display weitergeleitet und angezeigt. Somit ist ein sicheres und kontrolliertes Lauftraining zu jeder Zeit gegeben. Für noch konstantere Messergebnisse empfiehlt sich ein Brustgurt, ebenfalls erhältlich in unserem Shop!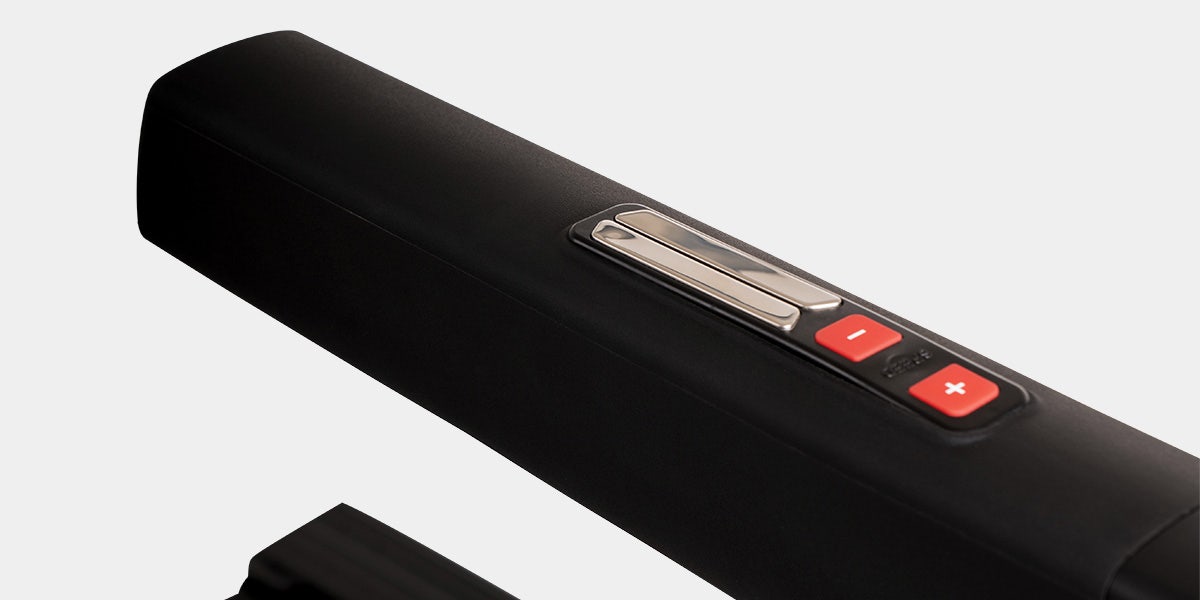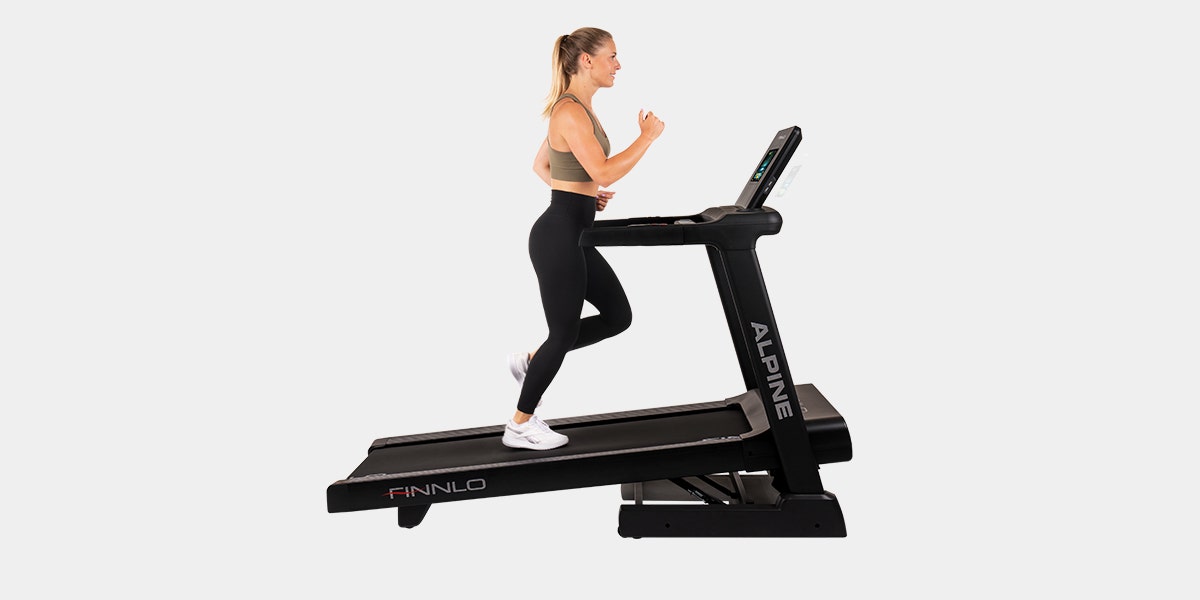 Hält jeder Belastung stand
Mit bis zu 12 % Steigung, in 12 Stufen und bei einem Top Speed von 22 km/h, kommt jeder Athlet an seine Grenzen! Die hochwertige Verarbeitung der Qualitätskomponenten hält auch diesen extremen Belastungen dauerhaft stand. Angenehme Laufruhe und ein runder Bewegungsablauf sind selbstverständlich!
Sehr leise, leicht aufzubauen, viele Programme, relativ kompakt, sieht gut aus und passt vom Design gut zu unserer Innenausstattung.
Georg
Ich hatte das Glück, dass ich im Laden mehrere Geräte testen konnte, ich brauchte ein Gerät für zu Hause, bin 190cm und konnte meine 15 km/h gut auf dem Laufband laufen, ich bin sehr zufrieden.
Sabine
Habe das Laufband seit mehreren Wochen in Nutzung und bin damit sehr zufrieden. Steigung und Geschwindigkeit entsprechen meinen Anforderungen und das Gerät gefällt mir auch optisch sehr gut.
Lars
Kinomap & Zwift
Beste Unterhaltung auf großem Display. Nutze die modernen Fitness Apps Zwift und Kinomap und mache jedes Workout zu einem Vergnügen. Messe dich mit anderen Sportlern und entdecke virtuelle Strecken. Deine Lieblingsserie von Netflix oder Prime-Video können ebenfalls auf dem kristallklaren 10,1" TFT-Display verfolgt werden. Hier hast du auch stets alle relevanten Trainingsdaten, perfekt ablesbar, im Blick. Hole dir den extra Schub Motivation von deiner Spotify-Fitness-Playlist oder einem USB-Stick.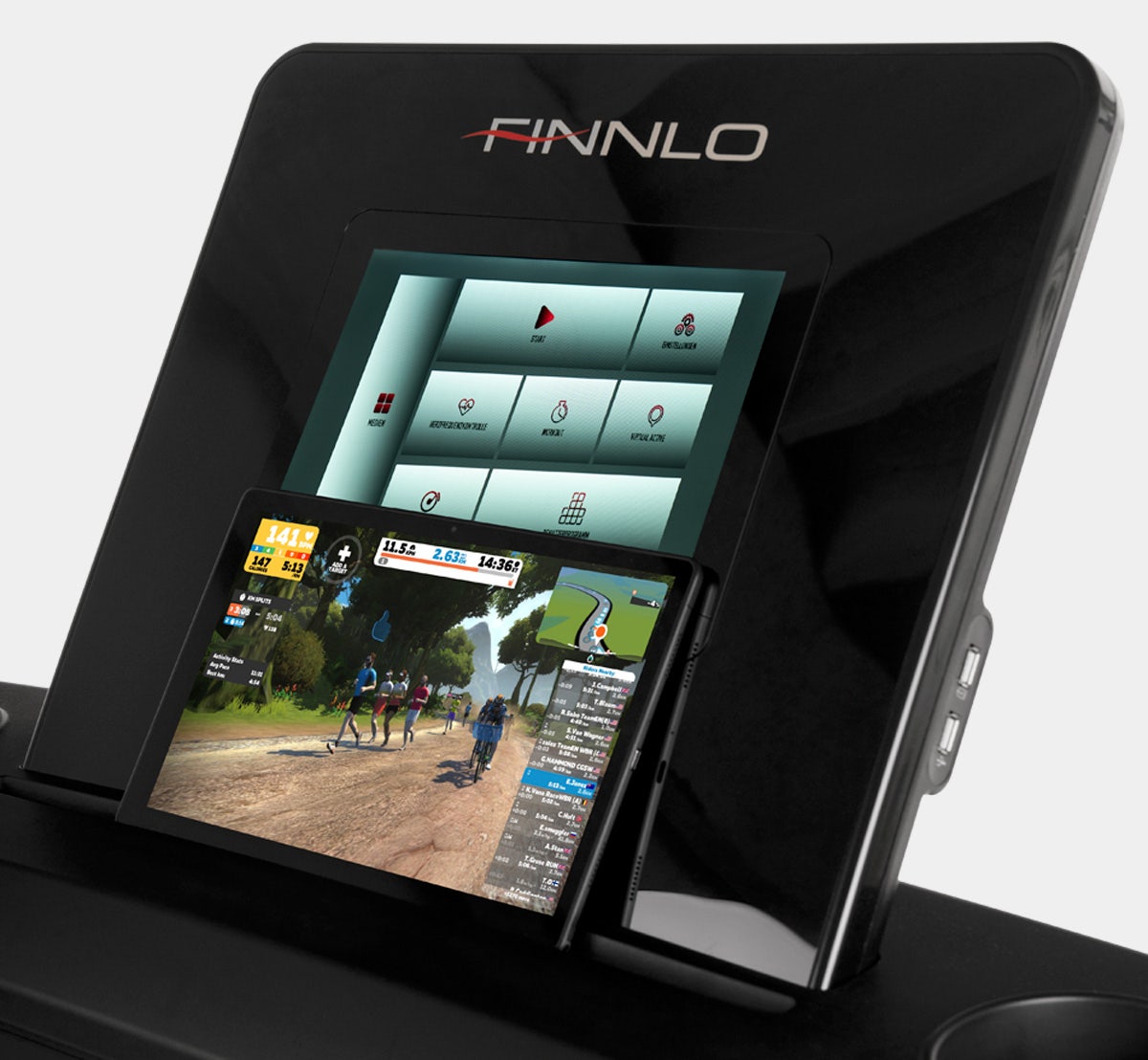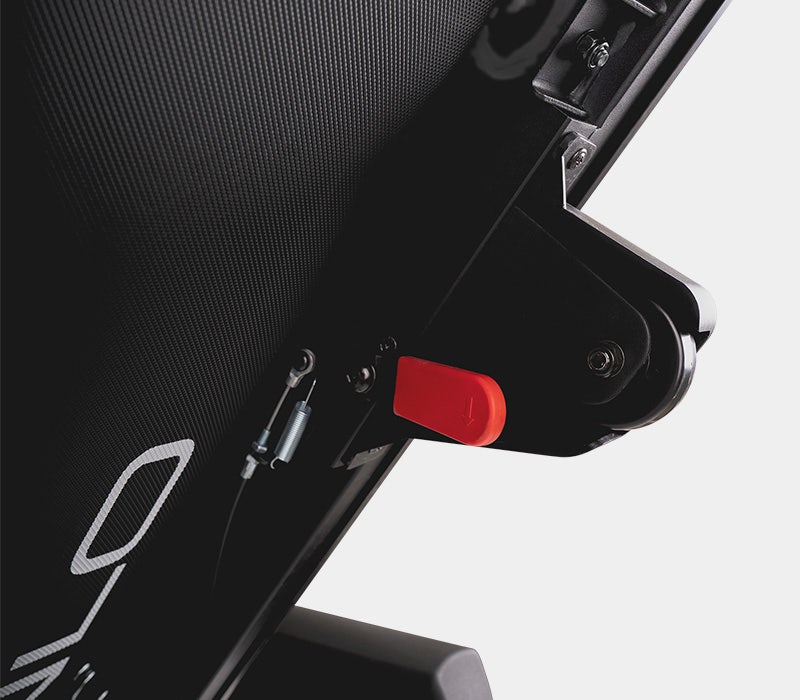 Komfortable Klappfunktion
Das Alpine TFT lässt sich mit minimalen Aufwand und durch cleveres Design, ganz einfach zusammenklappen. Die Lauffläche ist, im Gegensatz zu vielen anderen Laufbändern, in eine vollkommen senkrechte Position justierbar. So lässt sich das Laufband schnell und simpel neben einem Schrank oder in einer Ecke verstauen.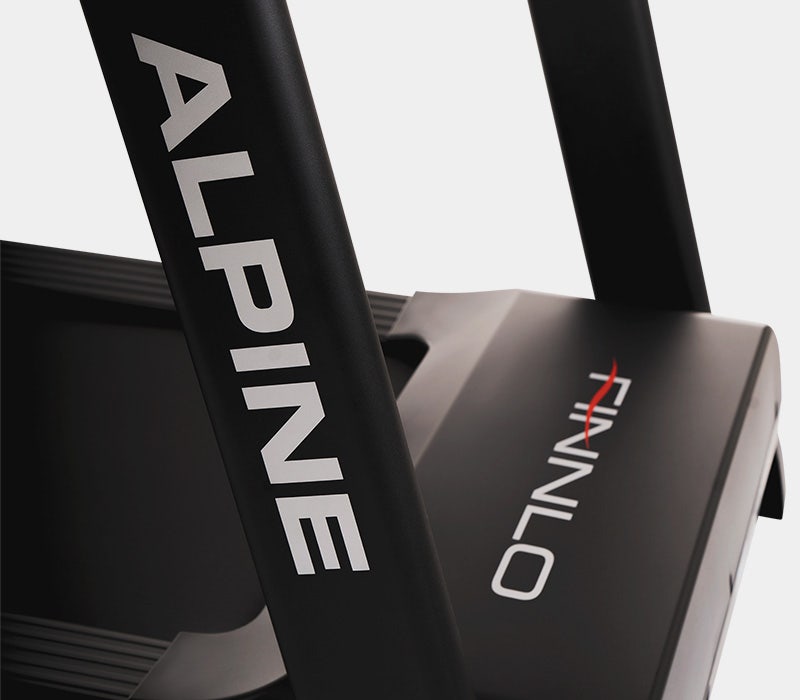 Perfekt durchdacht
Sportler mit einem maximalen Körpergewicht von 160 kg dürfen auf dieses einzigartige Laufband nicht verzichten. Die schmalen Aufstellmaße von 196 x 88 x 144 cm und das robuste Mehrpunktauflagesystem, machen dieses Gerät zu deinem optimalen Trainingspartner.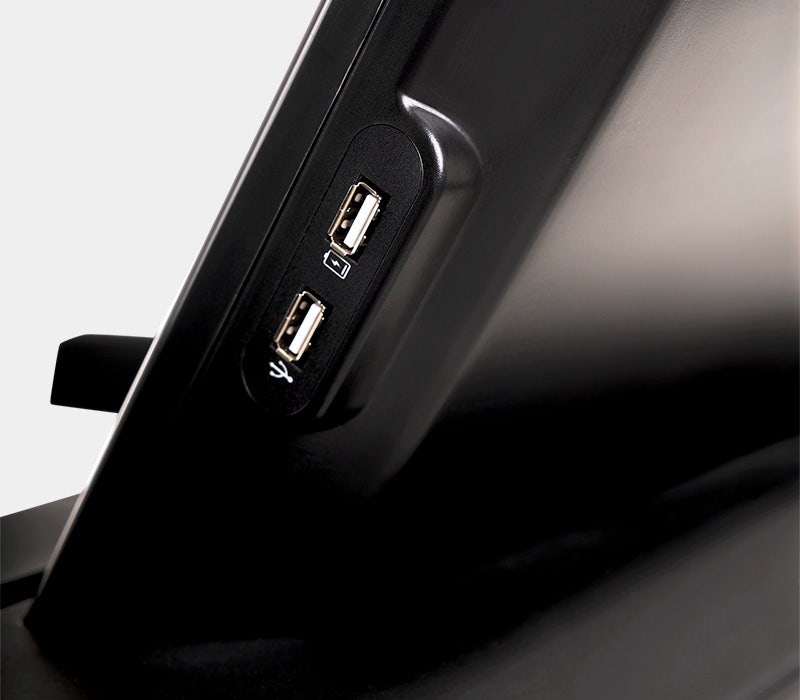 Immer volle Akkus
Mit den zusätzlich verbauten USB-Anschlüssen ist dein Multimedia-Zugang zu jeder Zeit gewährleistet. Schwacher Akku, kein Problem, dein Tablet oder Smartphone können stets aufgeladen werden. Somit verpasst du kein Workout mehr oder wirst während deiner Session unterbrochen!
Übrigens, eine Halterung für dein Tablet oder Smartphone ist bereits integriert.
Marke: HAMMER
Private use
on the main frame
5 years
Marke: FINNLO
Private use
on the main frame
10 years
Marke: FINNLO MAXIMUM
Private use
on the main frame
10 years
Semi-professional use
on the main frame
5 years
Marke: HAMMER BOXING
Private use
Marke: INSPIRE by HAMMER
Private use
auf den Hauptrahmen
10 years
Semi-professional use
on the main frame
5 years
Marke: SOLE
Private use
on the main frame
10 years
Marke: Augletics
Private use
on the main frame
10 years
*Semi-professional use: For use in hotels, sports clubs, etc. - not in fitness studios
Clients ask, our fitness experts answer
Do you need more information about the product? Ask your question here. Our fitness experts will answer quickly and easily.